Posted by Heatso on 3rd May 2022
Installing a diesel heater in a van can seem like a daunting task, but by doing it yourself, you can save $700-$2000 and use that money to upgrade other areas of your van or RV.
HOW TO INSTALL A DIESEL HEATER IN A VAN OR RV
HOW TO INSTALL A DIESEL HEATER IN A VAN OR RV
Whether you'd like to install heated floors in your RV, or stay warm in colder climates, an Espar or Webasto heater is a perfect option. Installing a diesel heater in a van can seem like a daunting task, but by doing it yourself, you can save $700-$2000 and use that money to upgrade other areas of your van or RV.

In this heater installation guide, we'll be going through all the steps of an air heater installation. Read on until the end for useful tips and tricks!
CHOOSING A DIESEL HEATER FOR YOUR VAN
First, you need to choose a heater that will suit your needs and there are some things to keep in mind. When choosing between a petrol and diesel heater, we suggest going with the same fuel type as your vehicle. This will allow you to connect your heater to the main fuel tank, eliminating the need for additional internal or external fuel sources.

When choosing which heater suits you best, there are a few things about your off-grid home that you need to take into account. It's worth considering the size of your van, the quality of your thermal insulation, as well as the altitude at which you'll be traveling at. Depending on these factors, you'll decide whether you need a 2KW (6,800BTU) or 4KW (13,600BTU) air heater. Unless you'll be living in a bus conversion, you probably won't need more than 13,600BTU.
To better explain how to install an Espar bunk heater, there are a few main components that we need to go over first. Having a general understanding of these parts will make the whole installation process significantly easier.
Any petrol or diesel heater needs fuel to ignite. When installing a heating system, you'll also need to install an auxiliary fuel standpipe and pump and get fuel from your main tank to the air heater.

Air heaters work by pulling in cold air from the outside, heating it up, and pushing warm air inside the cabin. Make sure that your air heater has clear access to fresh air while preventing debris and dirt from getting in. We'll talk about installing intake vents later on.

Once the heater warms up the air, it needs a way to efficiently get it into the cabin. One of the most popular places to install a heater is under the passenger seat, in which case you'll need to drill a vent hole in the base of the seat.

Petrol and diesel air heaters heat the air using an internal combustion chamber, which generates exhaust fumes as it runs. Make sure you have a way to safely and reliably direct all those fumes to the outside, as inhaling carbon monoxide can be extremely dangerous.

Successfully installing a diesel heater in your camper van is about planning and execution. We'll break it down into 6 easy steps, from choosing where to install the heater to wiring everything up
Step 1: Choose where to install the heater
Once you're done choosing the heater itself, now it's time to decide where you want the heater to be. Depending on your cabin layout, as well as the size of your van, you can choose of the three locations:

In the front, under the passenger seat

In the center under the floor

Near the back, if that's where you spend most of your time

It's very important to know for certain where you want your heater to be, as you will later need to measure out all the ducting, fuel lines, and wiring for your air heater.

The most common location to install a diesel heater in a van is under the passenger seat. This saves space, is relatively easy to access, and provides more options for how you want the heat to disperse.
Step 2: Map out the fittings and adapters
For many, mapping out the fittings and adapters to install the heater and fuel pump is the hardest part. Knowing this in advance will help you plan ahead better and choose an ideal location for all your parts.

If you're unsure how to do this, we suggest the most straightforward way: just crawl under your van and see what should go where and how much space you have to work with.
Step 3: Install the fuel pump
Arguably the most important aspect of your air conditioner is its cooling capacity. This is the measure of an air conditioning system's ability to remove heat from a room, thus making the room 'cooler'. As a rule of thumb, to calculate how much cooling you need, take the area of your cabin (width x height) and multiply that by 25 BTU.

Don't forget that the bigger the cooling capacity of an AC, the higher its energy consumption. That's why it's always worth getting either exactly the cooling you need or a bit less. Otherwise, you may have to deal with an unexpected electricity bill.

Once you've decided where you want the heater to be, planned out the fittings, and installed the fuel line, it's finally time to mount the air heater. If you purchase an Espar or Webasto air heater with an installation kit, it's likely to include the mounting bracket, which will hold your heater in place.

To fasten the mounting bracket, we suggest forming some sort of insulated base. This can be anything, such as a block of plywood wrapped in foil or another form of heat insulation. This will prevent the heat from escaping the cabin, letting the heater do its job more effectively. Make sure your base has all the necessary holes for the cold air input, the fuel line, and the exhaust.

Before mounting the heater, be sure to first connect the intake, fuel line, and exhaust ducting. Once that's done, feed the lines through your base, through the floor, to the underside of the van.

Step 5: Connecting all the wiring
Now that the heater is mounted, you can run all the wiring from the control panel and fuel pump to your fuse panel. Wiring can be done discreetly, but it's up to you to decide how and where you want your wires running. A general word of advice would be to keep the wires away from any moving parts and avoid sharp or hot surfaces.

When you have all the wires fitted and connected to your fuel pump and controller, like the Espar EasyStart Pro, you can test if everything is working correctly. Hook it up to your power supply – if everything was done right, the lights on the controller should turn on.

Step 6: Setting up the intake, output, and exhaust
You're almost finished! Congratulations, all the most difficult parts are now behind you. All that's left now is to set up access to fresh air, a way for warm air to get in, and for the exhaust fumes to come out.

If you installed your air heater under the passenger seat, the most direct way to get hot air into the cabin is by drilling a vent in the seat's base. With the heater mounted in place, measure as accurately as possible where the center of your hole will be. The better you do this step, the less heat you'll lose, and your heater will work more efficiently.

If you've purchased a heater with an installation kit like the D2L Sprinter Kit, you'll have the vent cover as well as the flexible tubing included. Plan where you'd like the heat to go, and install the hosing accordingly. Once complete, use the provided hose clamps to connect everything together.

The last step before starting the heater is to reliably fasten the intake and exhaust pipes under the van with the included hose clips. It is essential that you install the two hoses at least 3 feet apart, to avoid the intake hose sucking in the exhaust fumes and bringing them back into the cabin.

ADDITIONAL TIPS AND TRICKS
Tip # 1: The heater might not start from the first time, and that's ok
The first time that you try starting the heater, it's likely not going to start. This is likely because the fuel pump hasn't pumped the fuel all the way from the tank to the combustion chamber, which is why it cannot ignite. All you need to do is try restarting the heater a few times until it fires up. If you're worried it might be an issue with the heater, you can take a look at the clear fuel line under the van to see the fuel coming up the pipe.
Tip # 2: The heater won't work if you have little fuel left
By design, the auxiliary fuel tap feeding your air heater doesn't go all the way down the fuel tank, to prevent your heating from running you dry. This is something to keep in mind, and it's great motivation to stay topped up in the colder regions if you can.
Tip # 3: Install a Carbon Monoxide Detector
Even if you've done the installation perfectly, and your exhaust hosing is seamless, it's still better to be safe than sorry. Carbon Monoxide is a colorless, odorless gas, which is very dangerous when inhaled. Installing a CO detector inside your van will keep you safe in case a leak ever occurs, which may happen if your exhaust hosing gets worn down or torn.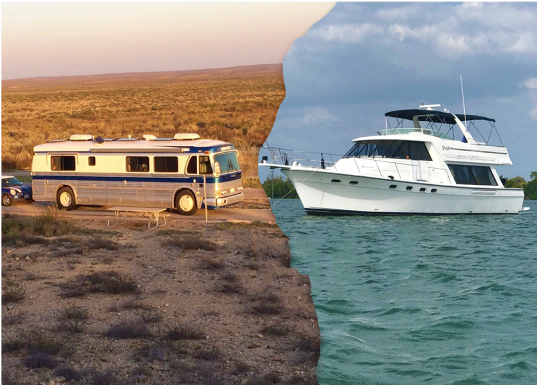 Choosing a diesel heater for your van or boat
When traveling in a campervan or RV, you need to be prepared for colder climates. A reliable air diesel heater will keep your cabin nice and warm, while a diesel water heater ...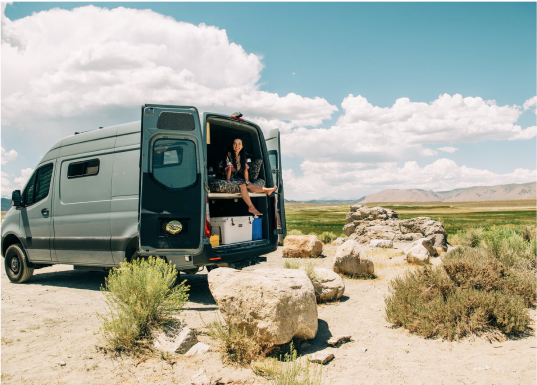 Van Life Essentials for a Successful Adventure in the USA
Exploring new places in your own home on wheels can be the experience of a lifetime. Roaming the great outdoors, or enjoying local culture in a hidden town, the opportunities for...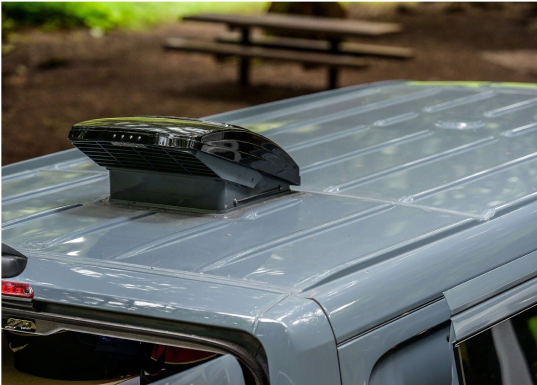 No matter the size of your van conversion, you will always need fresh air in your cabin. A good campervan vent extracts moisture, removes odors and pollutants, and ensures that you..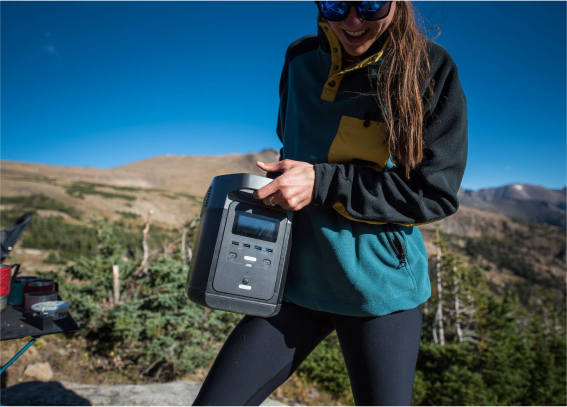 Choosing an EcoFlow
Portable Power Station
Portable power stations are the 21st-century solution to powering your devices off-grid. Compact, silent, powerful, and eco-friendly, they're a perfect choice for powering ....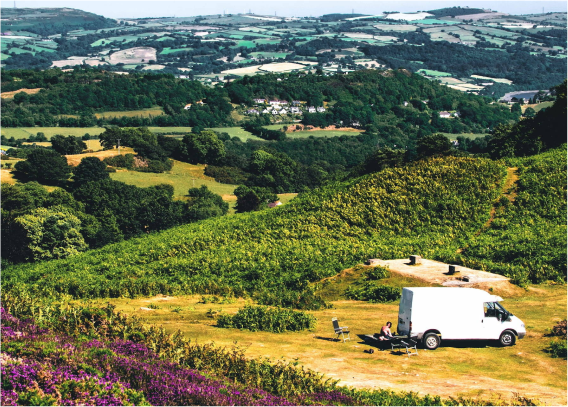 Which air heater parts
to get in advance?
If you've acquired an Espar or Webasto air heater for your van or RV, the last thing you want is for it to break on the road. In this guide, we're going to go over the essential spare parts that you need ...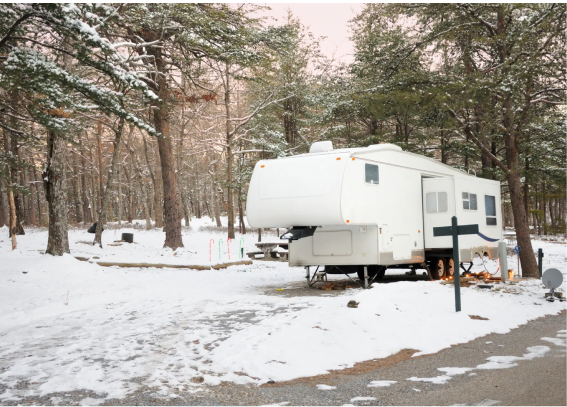 Camping in RVs is typically associated with warm weather and summer activities. However, you can use your RV during cold weather, too. It's just a matter of making sure you and your RV are well prepared for ...