WEBASTO DUAL TOP ST THE SUCCESSOR TO WEBASTO DUAL TOP EVOS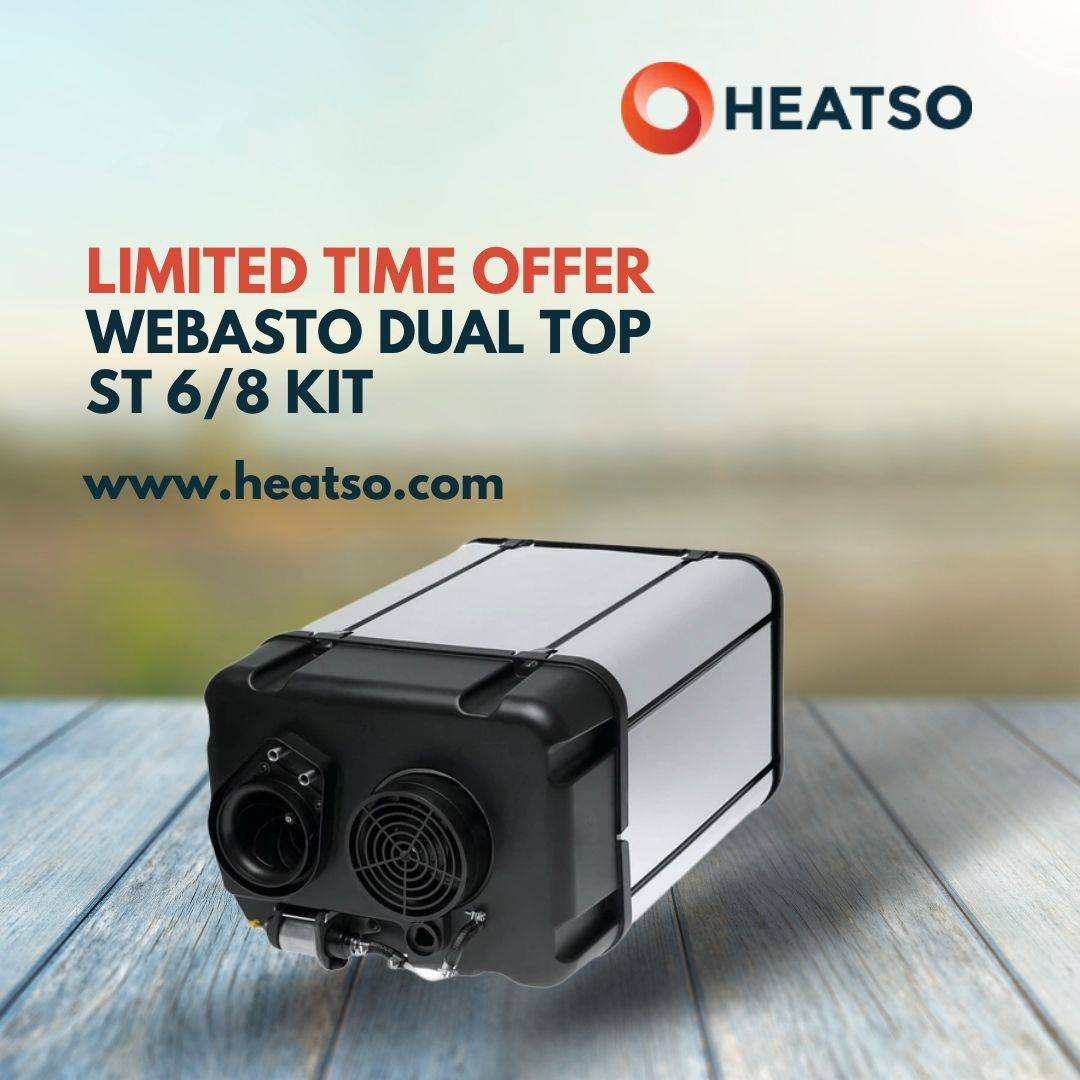 The Dual Top Heater is Back
Everyone's favourite Webasto dual top heater is back with a new stainless steel boiler and some nifty new features. The new Webasto Dual Top ST series heaters are direct successors of the Webasto Dual Top Evo 6 and Dual Top Evo 8 heaters.
Find out how to choose a Webasto diesel water and air heater and learn about their history.
---
---
The main change in the new series is the Stainless Steel boiler that replaces the old Aluminum boilers. This is where the name ST comes from. These boilers are now even more reliable and do not need to be replaced. The Webasto Dual Top ST utilizes proven technology of the Evo series to heat up water and air.
Stock is limited so get yours while supplies last. All heaters come with a warranty and worldwide shipping.

Heatso offers Free shipping to the USA and Canada on orders over $499.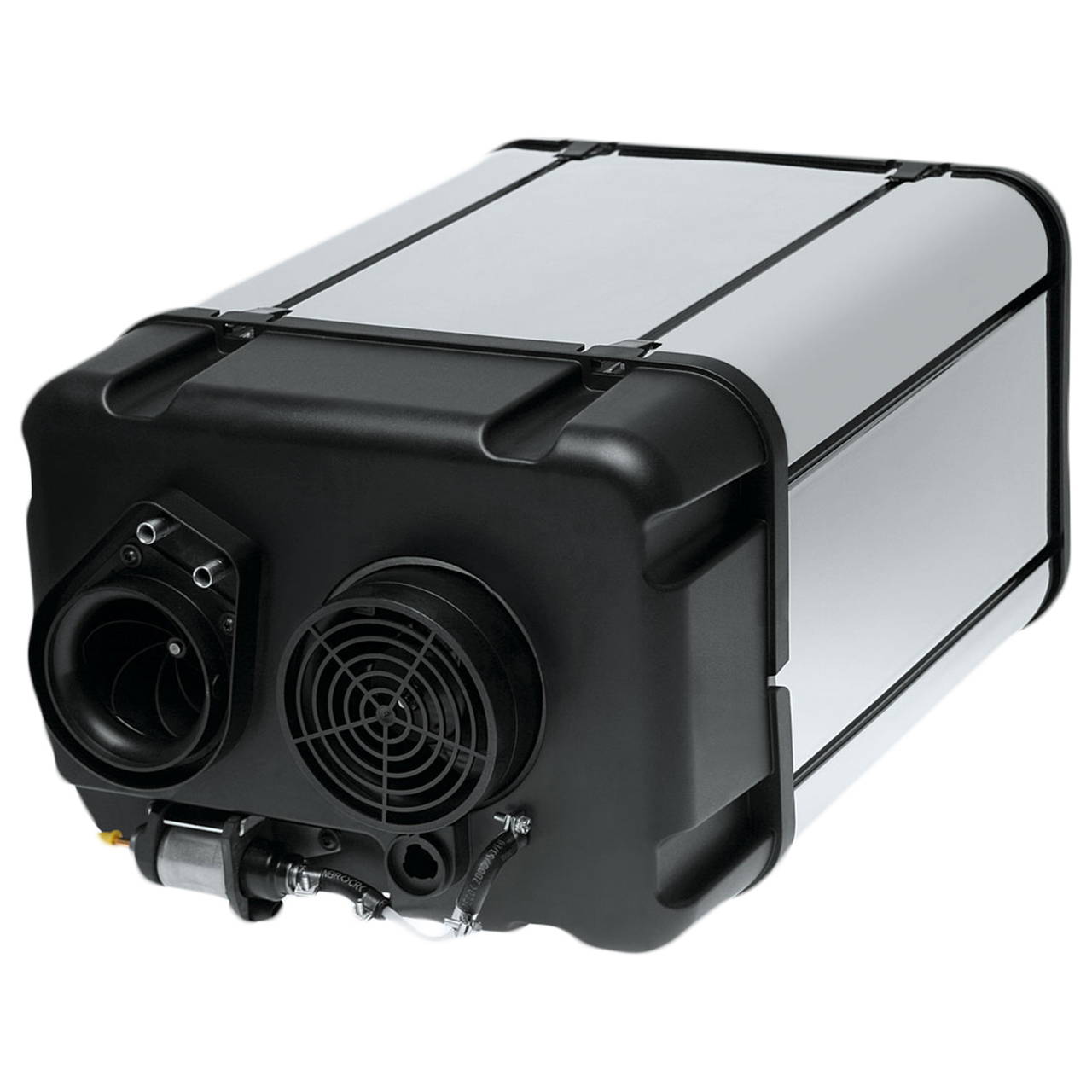 ---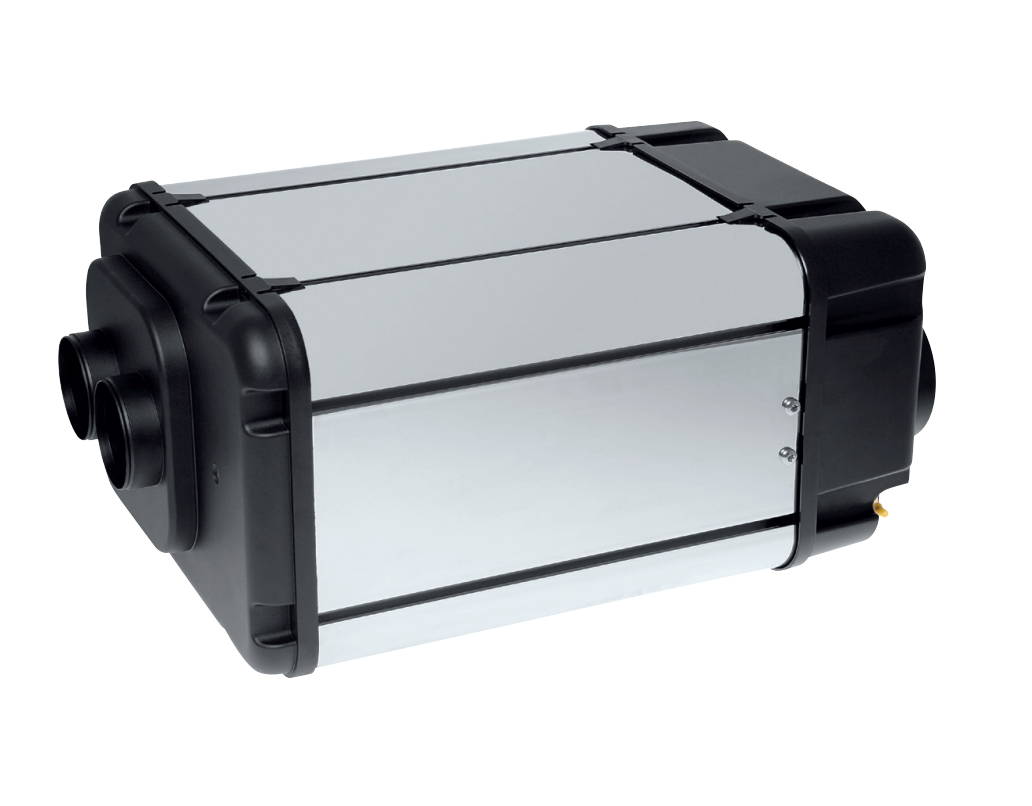 Key features of the Webasto Dual Top ST Standard Heater
Improved efficiency due to an improved engine

Certified in accordance with ECE standards

Supply both warm air (heat output up to 6 or 8 kW) and hot water (up to 70°C / 158°F)

Designed to be installed on the exterior of the vehicle, leaving more free space inside

Fast heat-up phase

You can heat the cabin as you drive

Antifreeze mode with adjustable temperature modulation

Low noise profile due to smooth burner and blower operations

Performs well at altitudes of up to 7,200 feet

Consumes 0.05 – 0.17 gallon of diesel per hour
---
---
Additional Features of the Webasto Dual Top ST

The Webasto Dual Top ST heaters also feature an Antifreeze function. This function prevents water from freezing in the tank. The standard control unit let's you switch between several operating modes: cabin heating, sanitary water heating, Antifreeze and Anti Drain.
If you're looking to upgrade from the Webasto Evo heaters, you're in luck. All interfaces stay exactly the same as before. There is no need for changes in application and all existing accessories from Webasto dual top 6 or 8 heaters can still be used.
Diesel heaters VS propane heaters for your RV

These heaters use diesel for fuel which makes them easier to refill and cheaper to operate per BTU than propane heaters. Diesel is readily available at gas stations and you don't need a licence to install diesel heating systems.
If you're considering between propane and diesel heating solutions it is worth noting that diesel fuel consumption is much more efficient. Simply put if you're looking for superior heating performance and better temperature control choose a diesel heater.
Are Webasto heaters any good?

Webasto heaters are well known for their reliability, extremely quiet operation, and lots of heat production for both air and water. Webasto diesel heaters are also very economical to run, significantly more so than most other types of heaters.
Webasto is a global innovative systems developer founded in Germany back in 1901. Their automotive heaters have been a staple in the automotive industry since the 1960s. Webasto heaters for semi trucks, specially designed heaters for RVs and Webasto marine diesel heaters have existed since 1985.
Webasto dual purpose heaters for water and air heating - the Dual Top Evo series, launched in 2012. They are among the top 3 most popular heaters for RV's around the globe. The Webasto dual top Evo 6 and dual top Evo 8 models are so named for the amount of heating power in kW they output.
What are coolant heaters?

Diesel heaters are also sometimes called Webasto coolant heaters or coolant heating solutions. This is because they circulate coolant over a heat exchanger and then pump it back through the engine and HVAC system. The result is a pre-heated engine and plenty of warm air for the interior.
These Webasto heaters also double up as water heaters. As the hot coolant passes the heat exchanger it transfers its heat to plates through which water flows. The water is heated and can then be used in a tap or a shower.
In extreme climates, the heater can even be used with additional accessories to warm the fuel, hydraulic fluid and batteries.
---