Posted by Heatso on 30th Jun 2022
Whenever you run into an issue with your heater, fault codes can help narrow down your investigation. Learn how to find Espar fault codes, find out what they mean, and how to reset an Espar heater.
FIND AND CLEAR ESPAR AIRTRONIC FAULT CODES AND EBERSPACHER HYDRONIC FAULT CODES
FIND AND CLEAR EBERSPACHER FAULT CODES FOR AIRTRONIC AND HYDRONIC HEATERS
When your Heater is acting up it will give out a fault code or error code to help you understand the problem. Find out what these codes mean and what you can do to remedy the problem. Also how to perform an Espar heater reset.
No matter whether it's a connectivity issue, fuel shortage, incorrect connections, under or over voltage, heaters show fault codes that can narrow down your investigation. However multiple fault codes can even cause a heater-lockout. Below is a list of all Espar Airtronic and Hydronic fault codes with explanations and potential remedies.
But first, here's how to access the fault codes on your Pro controller:
To access the workshop menu, select the Settings menu and then hold the BACK button pressed for longer than 2 seconds while the clock symbol under the gear wheel symbol is flashing.
Scroll to ERROR MEMORY and confirm by pressing the main button.
The heater will indicate that there is an error by displaying a generic code and a wrench symbol. This is just a basic indication that your Espar Hydronic or Airtronic has errors stored in its memory.
Please note – After checking and writing the fault codes down, you can delete the fault codes that could prevent the heater from running
Espar / Eberspacher EasyStart Pro Controller Timer
Espar / Eberspacher EasyStart
Pro Controller Timer
CLEARING EBERSPACHER FAULT CODES

CLEARING EBERSPACHER FAULT CODES

Now that you understand what your Espar codes mean you may be wondering how to clear Espar codes and have your heater running again.
Now that you understand what your Espar codes mean you may be wondering how to clear Espar codes and have your heater running again.
For Espar/Eberspacher Heaters with the EasyStart Pro controller

In order to read and delete fault memory, first you need to access the workshop menu from the EasyStart Pro controller.
Open the vehicle workshop menu
Scroll to the "Error Memory" option
Confirm the selection by pressing the operating button.
Select [Read] by turning the operating button and confirm by pressing.
Read out the fault message and remedy the fault as described in the table below on this page.
Then select [Delete] by turning the operating button.
Delete the fault list by pressing the operating button.
Always write down the Fault codes before deleting, even if no repairs need to be made.
Note: If several heaters are connected, they are displayed in turn. The fault messages for each heater can be displayed and read out in turn by turning and pressing the operating button.
For Airtronic D2/D4 heaters using the DIGI-DIAGNOSTIC TOOL/CONTROLLER:

First turn the controller on by pressing and releasing the instant ON / OFF key.

To review fault codes press and hold the instant ON/OFF until the display shows "da". a. Codes will be displayed in the following manner:

F0 will display first followed by the code number.

This is the active code and is the code that should be repaired first.

Subsequent codes will be displayed with F1, F2, F3 etc. followed by the code number.

The "F1" simply indicates this is the first or most recent historical code and they go in order.

If there is no driver complaint, no active code, and the system is operating no repairs are needed, codes should be cleared.

To clear fault codes:

While in diagnostic mode push and hold both arrow buttons until "EE" is displayed on the screen.

To exit diagnostic mode hit the ON / OFF button.

To shut the unit down hit the ON / OFF button again.
Prior to making repairs ALWAYS complete a visual inspection / operation inspection and note findings in the work performed section of your repair order. Component replacement will require the serial number of the espar unit be entered in order to charge the component to the work order.
PLEASE NOTE – ALWAYS document codes prior to clearing them - EVEN if no repairs are made.
ESPAR HEATER TROUBLESHOOTING

While Espar heater codes are pretty accurate for determining the problem, you'll probably need to carry out some troubleshooting anyway. If your Espar heater wont turn on, or the bunk heater keeps shutting off, there can be a myriad of reasons why. As we mentioned, there can even be some error codes that prevent the header from starting until they're cleared.
Try to visually inspect your heater for any signs of damage. If your Espar heater flame is lost, starts smoking, or the heating is suboptimal, the problem might be with carbon build-up. By taking the plastic casing off, you can get a better view of the heater's internals, which can assist in pinpointing the problem.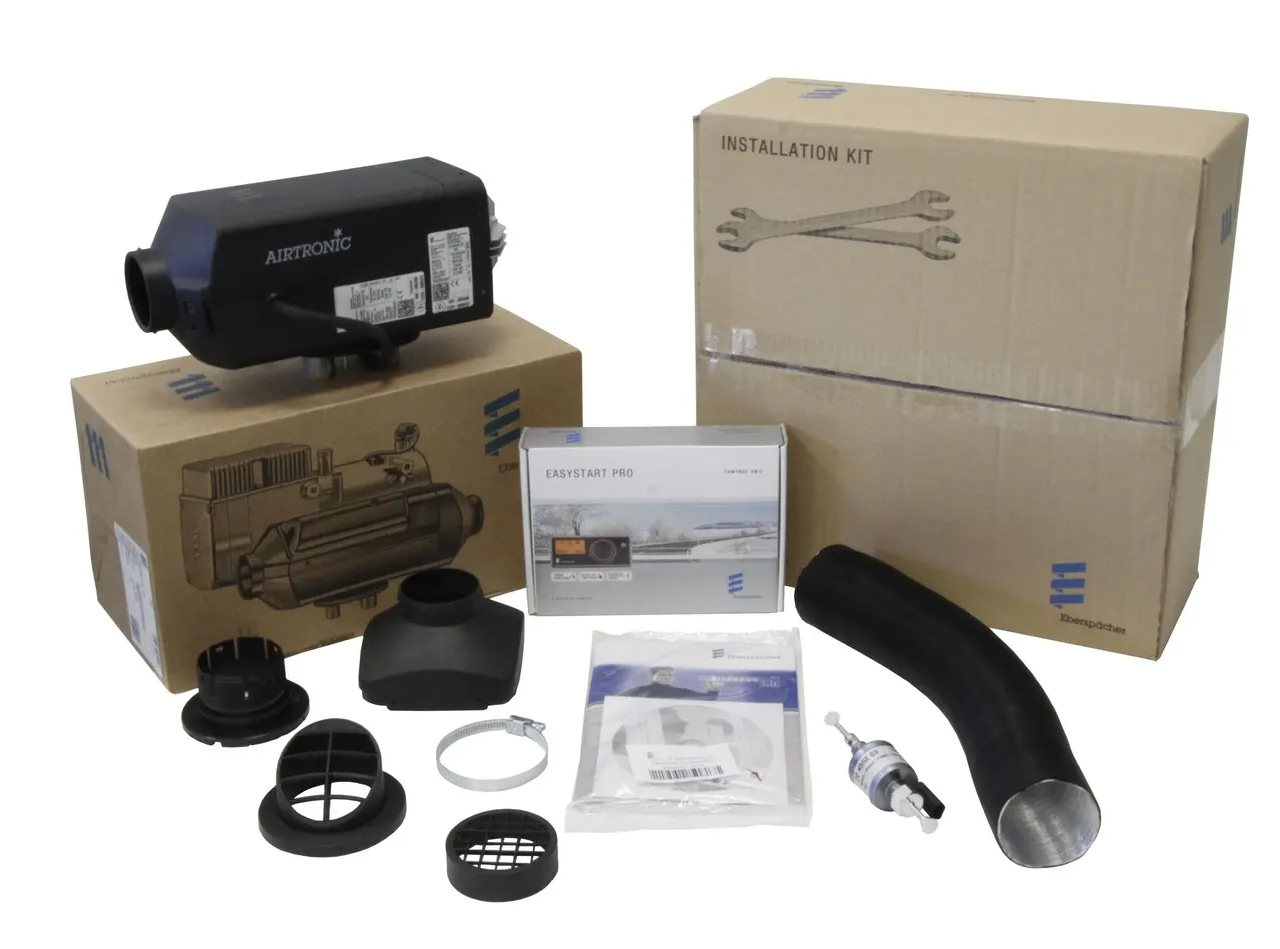 Espar / Eberspacher EasyStart Pro Controller Timer
Espar Airtronic AS3 D2L
12v 7500BTU Heater Kit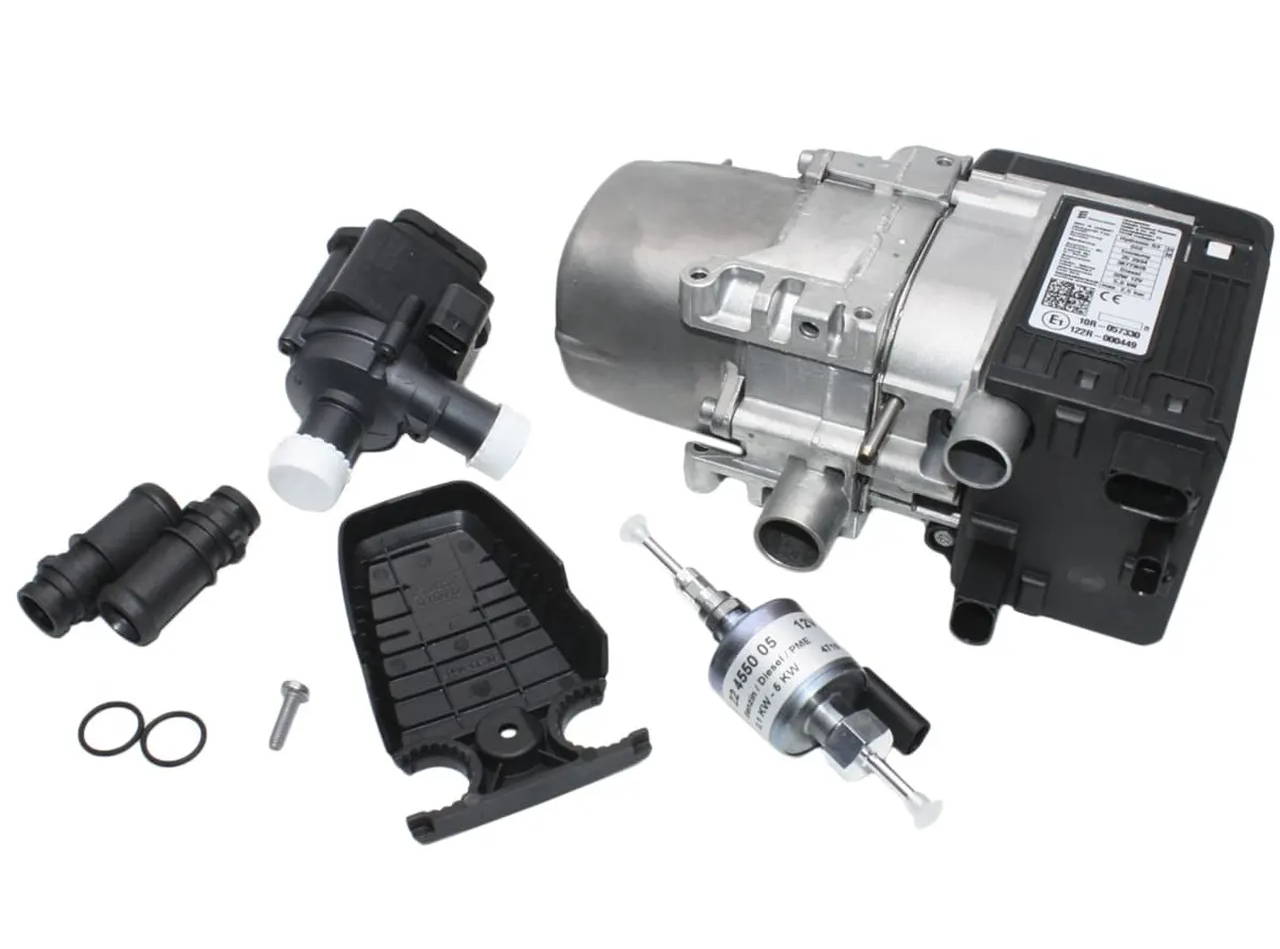 Espar / Eberspacher EasyStart Pro Controller Timer
Espar / Eberspacher Hydronic S3 D5E CS 12V water / engine heater
UPGRADE YOUR AIRTRONIC OR HYDRONIC TO THE NEWEST MODEL

Finally, it may just be time to get an upgrade. If your heater starts acting up more often than usual or just doesn't work as well as it used to, it may be that it's served its purpose. In the newest generation of Airtronic and Hydronic, Eberspacher has presented a line-up of top-of-the-line heaters with cutting-edge technology.
The new Airtronic AS3 D2L is the most fuel-efficient and quietest heater in its category. With major upgrades across the board, it can operate for 5,000 hours, at higher altitudes up to 18,000 feet. It's an ideal replacement for previous generation D2 and D2L heaters, but it can also replace bigger D4 heaters thanks to its unparalleled efficiency.
Older gen Espar Hydronic heaters have an estimated service time of 3,000 hours. Depending on how much you use the water heater, you'll probably need an upgrade after 2-3 years. On the other hand, the newest Hydronic S3 D5E has a service time of 5,000 hours, with smart controls to save fuel once it reaches the desired temperature.
Choosing a van roof vent: how to stay cool this summer
Staying powered on while living off-grid can be a challenge. You need to power a combination of AC and DC devices, from fridges to lightbulbs, with a very limited source of electricity...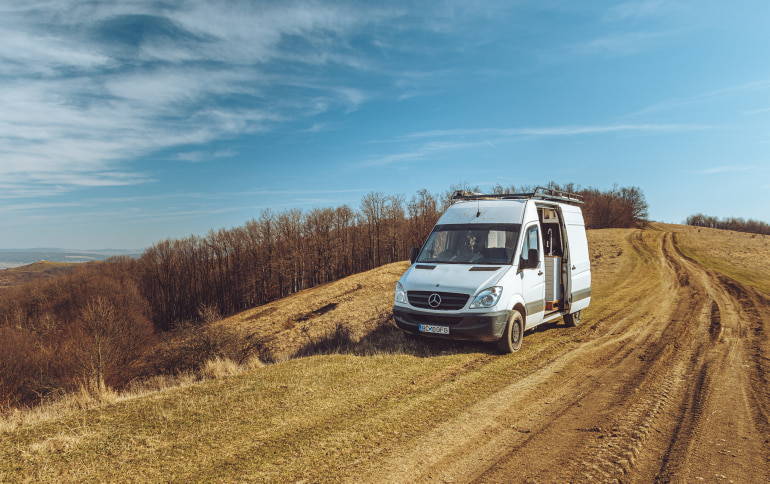 Mercedes Sprinter van conversion guide
One of the most versatile and sought-after vans on the market, the Mercedes Sprinter camper is a great choice for van life. Its long wheelbase and high roof mean it has plenty of space for your layout...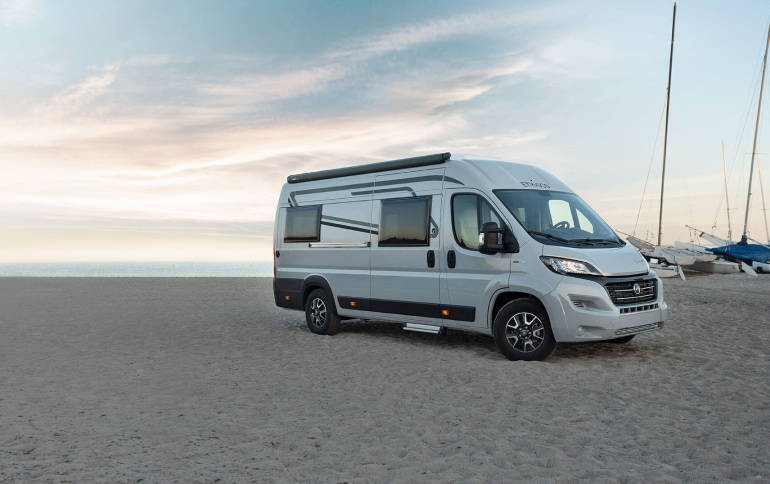 How to get WiFi in a camper van or RV?
In our day and age, having access to the internet is essential. With WiFi, you can stay connected to your friends and relatives anywhere you go, work remotely, and enjoy the benefits of technology...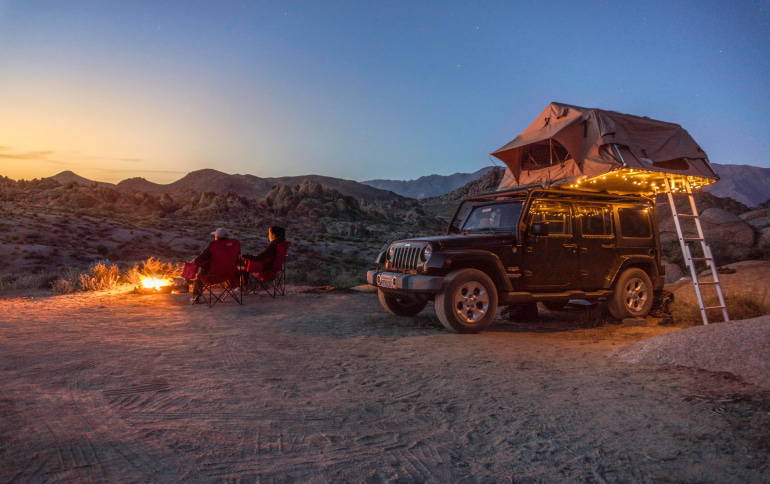 Choosing the best camper van for van life
For anyone who decides to give van life a try, choosing the right van is going to be the most important decision. But with such a variety of makes and models of vans, choosing the perfect one...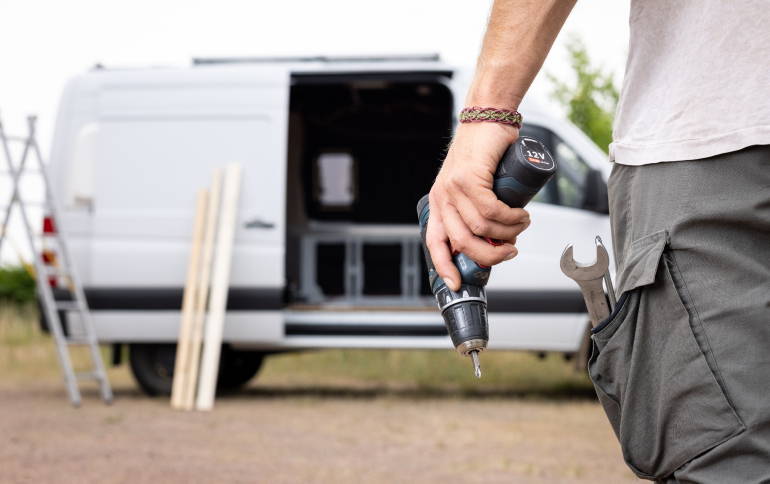 How to install a diesel heater in a van or RV
Installing a diesel heater in a van can seem like a daunting task, but by doing it yourself, you can save $700-$2000 and use that money to upgrade other areas of your van or RV. In this heater installation guide...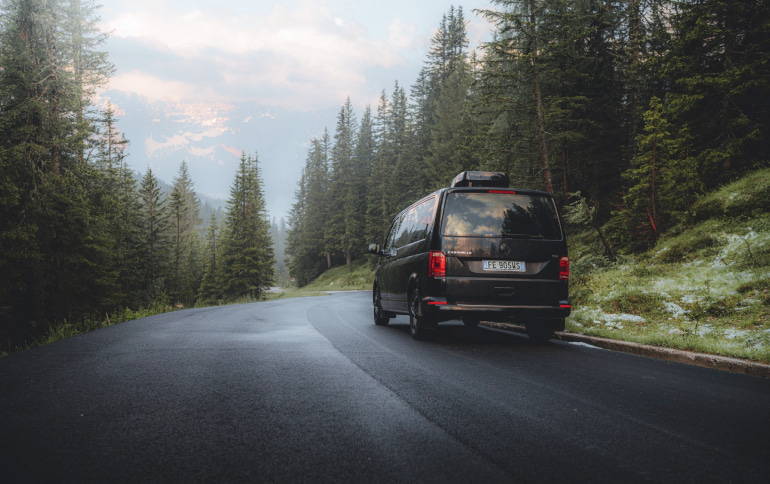 How to pick the best van air conditioner
Summer is hands down the most popular time to hit the road and go on adventures in your van or RV. But the beautiful sunny days can also get quite hot, which is especially problematic if you're in a metal box...