Foldable solar panels offer exceptional portability and versatility. Go Power! portable solar kits fold into durable nylon cases for ease of transport and include plug-and-play solar connectors. This makes them ideal for trickle charging your RV.
You can deploy a kit like the GP-PSK-200 and have your batteries charging from the sun in a matter of minutes. The newest addition to the family of Go Power! portable solar kits is the DuraLite Portable Solar Kit Ultra - lightweight portable charging has never been easier.
The Perfect Go Power! Solar Kit for your RV

Go Power! solar kits are perfect for powering your RV, Camper, or Van conversion. We're here to help choose the right solar kit for your vehicle or boat and answer all your burning questions:
How much solar energy do I need?

Should I save up for a larger kit or can I upgrade later?

How long can I run my appliances and electronics on solar?

Can I run my TV, Fridge or Water Pump on solar?

Do I need an inverter if I just want to charge my RV/Boat batteries?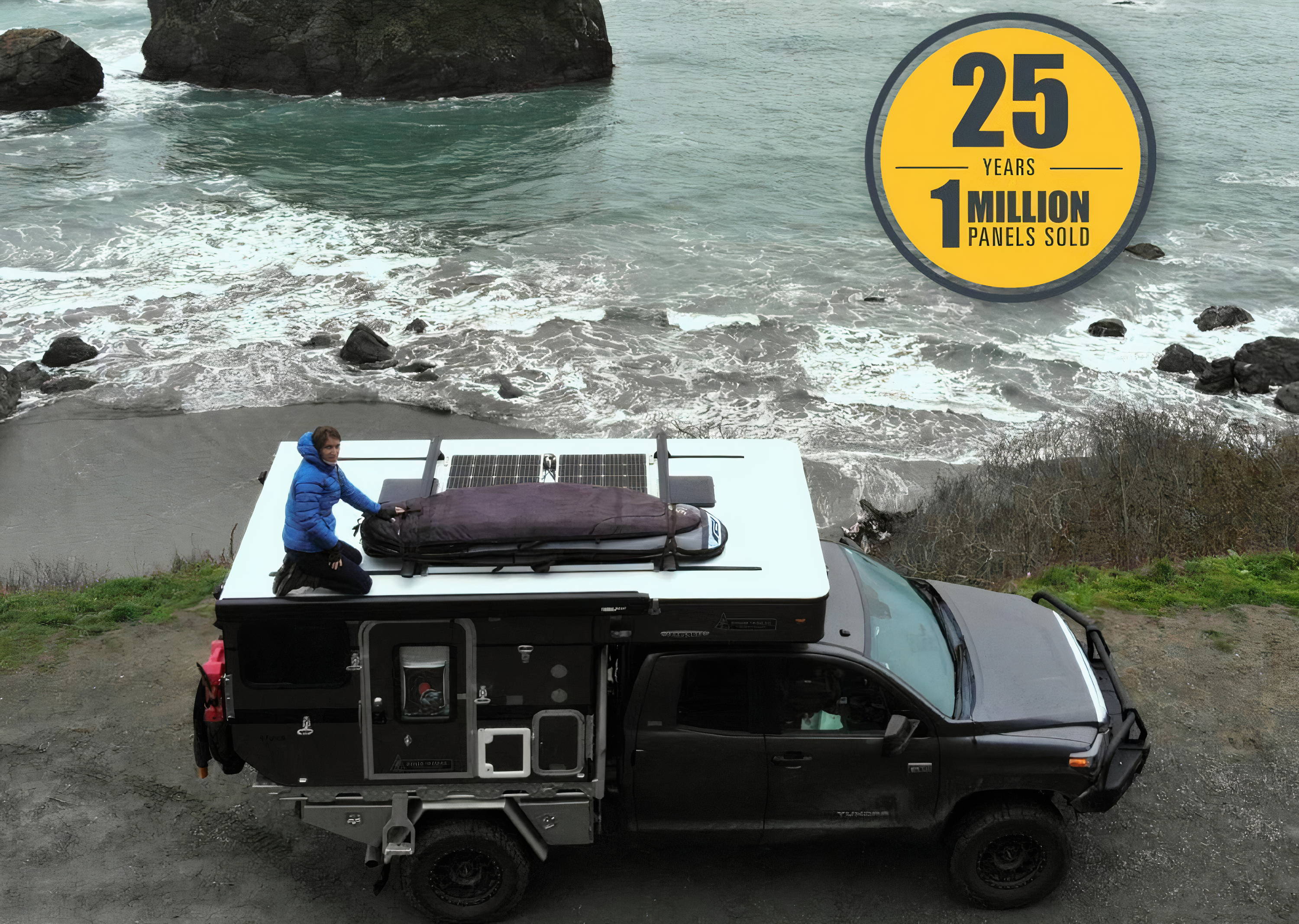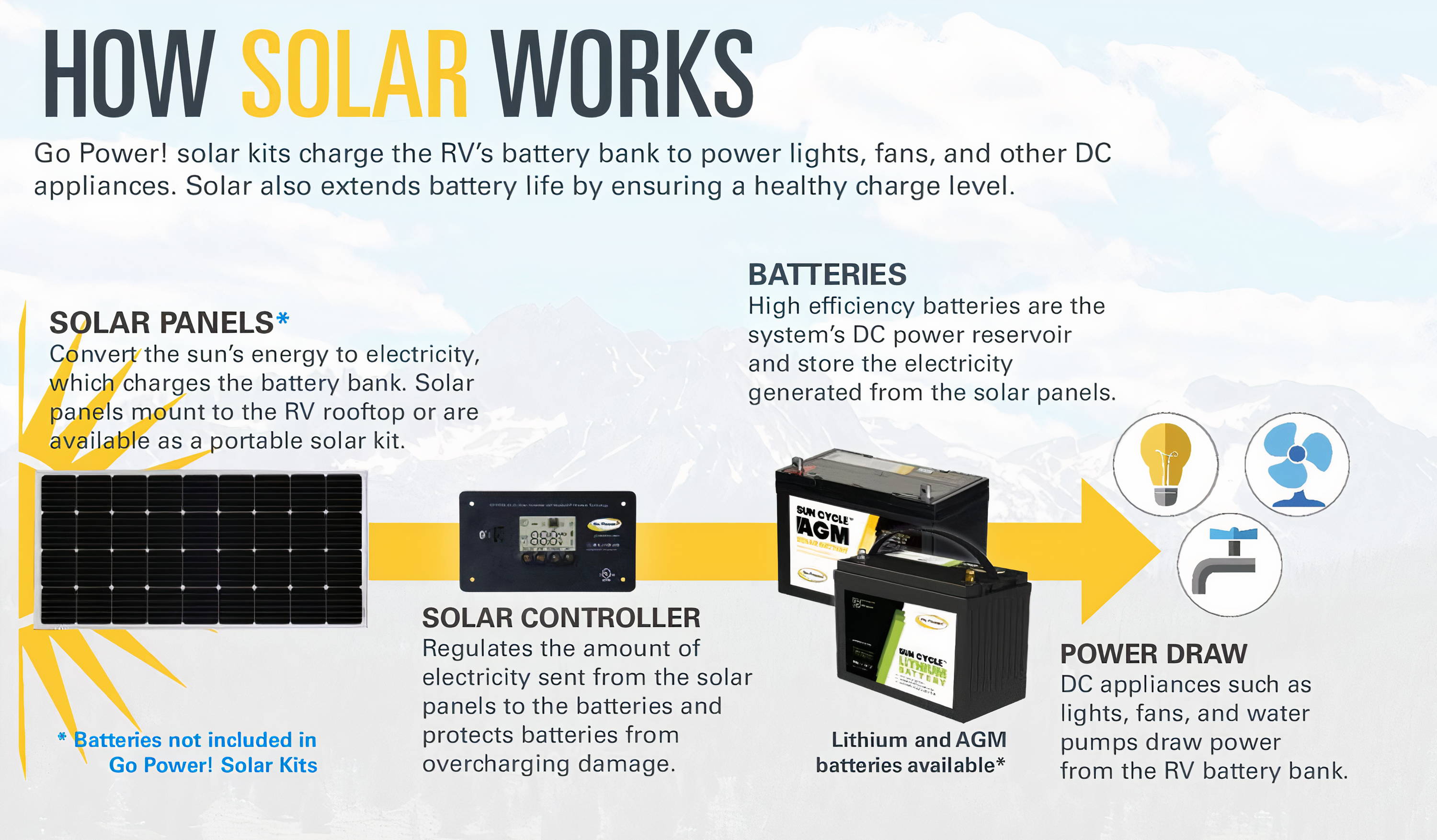 Solar power eliminates expenses such as spending on fuel for your generator, or paying for plug-in fees at campgrounds. Solar panels will generate free electricity for decades to come, require very little maintenance, and reduce environmental impact.
With a full solar kit you can not only charge your batteries, but also use that power for the AC-powered devices and appliances in your RV, like your TV, microwave, fridge, and laptop.
The initial cost of a solar power system is very low compared to the considerable savings for years to come.
If you have any questions or need help choosing or installing a solar power system, our friendly support team is here to help.
Contact us today at support@heatso.com or by dialling +1 949 287 8414.