Posted by Heatso on 15th Aug 2021
A trip to an RV resort once in a while is a must for any motorhome traveler. In addition to the comforts of your motorhome, these parks offer a variety of amenities and activities that will guarantee you have a good time.
Best RV parks across California

A trip to an RV resort once in a while is a must for any motorhome traveler. In addition to the comforts of your motorhome, these parks offer a variety of amenities and activities that will guarantee you have a good time.
RV parks in California have a lot to offer when it comes to outdoor activities. These are great places to meet and link up with the RV community and simply forget about the everyday hustle and bustle.
To make it much easier to choose one, we present you with 11 acknowledged RV parks in all parts of the state. All are unique and a great choice depending on what you want your stay to be.
Best RV Parks in Northern California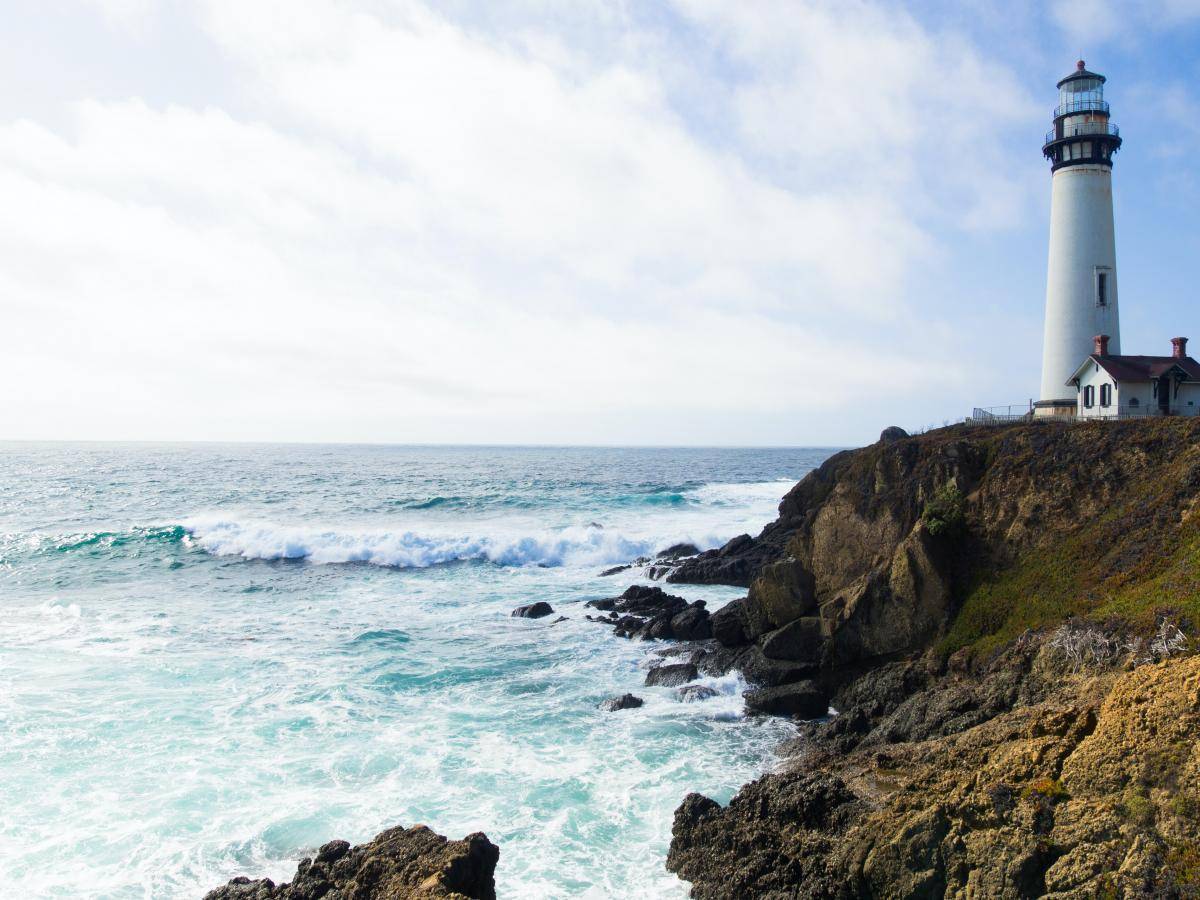 Source: https://www.redwoodmeadowsrv.com/
The Redwood Meadows RV Resort is conveniently located near grocery stores, lighthouses, restaurants, and farmers markets. The resort is quiet and peaceful at nights, has WiFi, 25 cable channels, showers, reading and meeting rooms.
The park surroundings offer various interesting activities. For instance, during the day you can explore the natural wonders of Myrtle Beach and Jedediah Smith State Park.
The parks include some of the most ancient redwoods on the planet. As a matter of fact, the Jedediah Smith State Park contains seven percent of all the old-growth redwoods in the world. In the evenings, you can enjoy craft beer at the famous Redwood Brewery.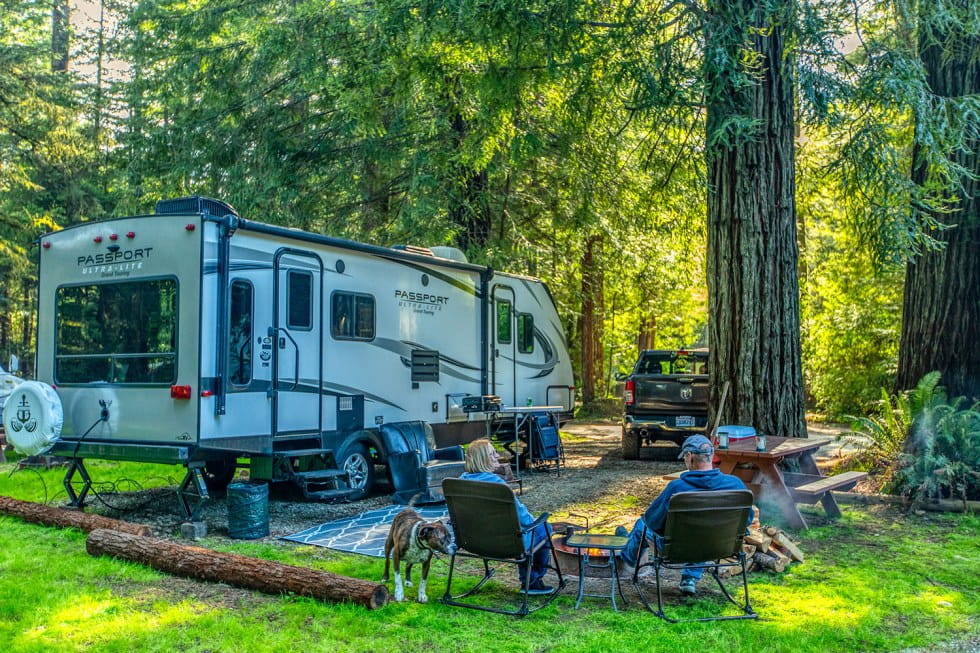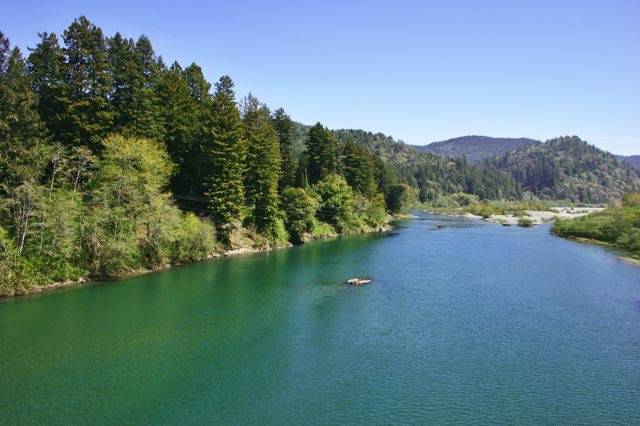 Source: https://ramblinredwoodsrv.com/
Similarly to the previous resort, The Ramblin' Redwoods Campground & RV Park is located in the heart of the redwood forests. You can live in your own RV, go camping with a tent or a hammock in the national forests, or choose to rent one of the fully furnished cabins.
Among the park's offered activities are: golfing, visiting historical buildings and galleries, casinos and also local events, happening on a regular basis. Outdoor enthusiasts could choose to go hiking, fishing, boating, off-road driving and more.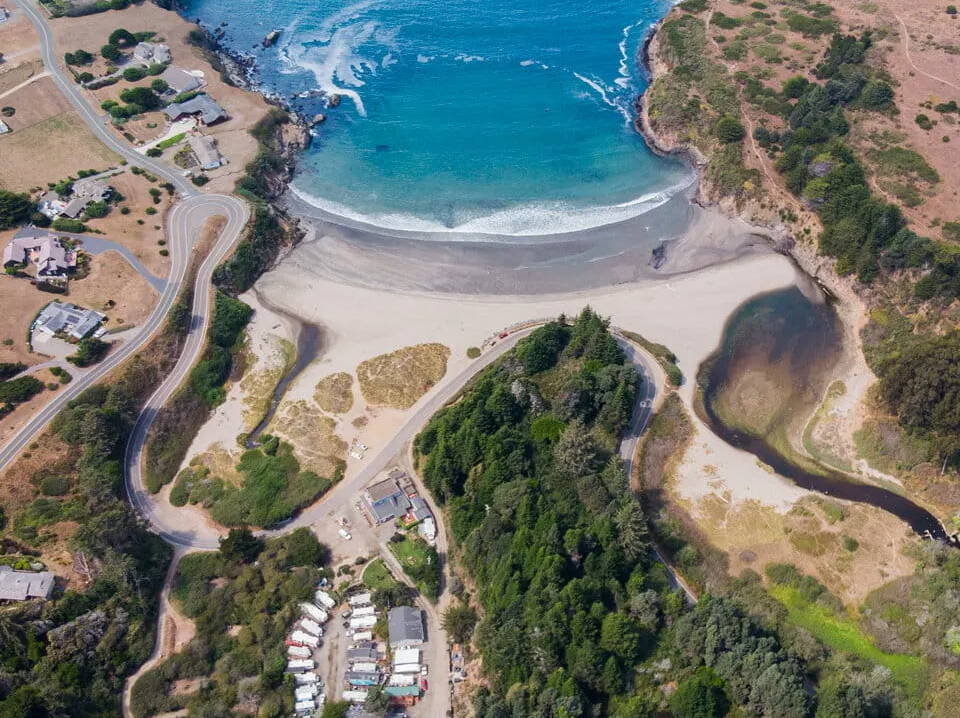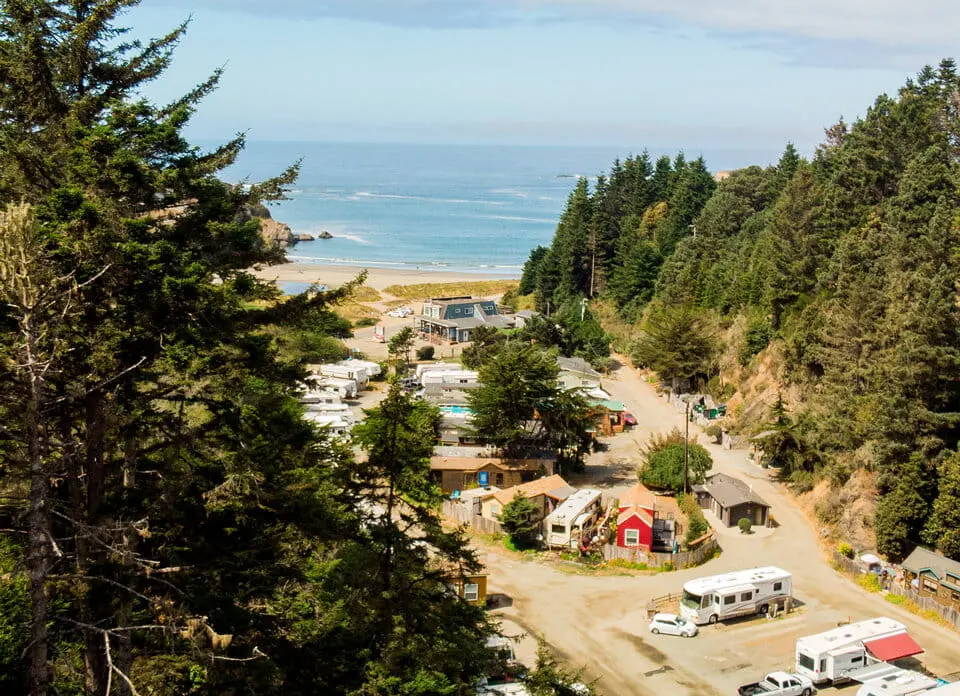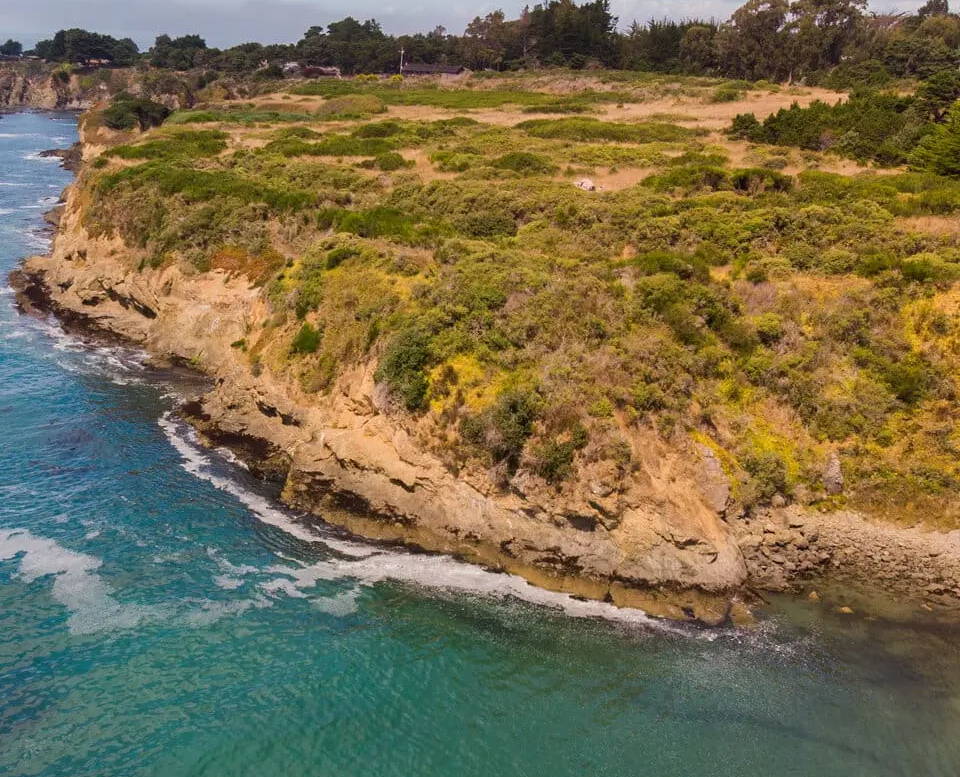 Source: https://www.casparbeachrvpark.com/home/
Long-term stayers will find this location super attractive because it offers so much to do. Mendocino County offers surfing and kayaking, snorkeling and scuba diving through giant kelp forests. Fishing enthusiasts will find plenty of nice spots to fish. Also, you can go spear fishing right in the parks' bay or join local deep sea fishing tours.
The area offers numerous hiking trails along the coast and beautiful botanical gardens. While staying here, it is a must to ride the legendary 1885 Skunk Train. It will take you through breathtaking views of the canyon of Noyo River, old groves, bridges, tunnels, and so much more. To this day, most of the views remain unchanged.
You will find everything you need here: full hookups, a convenience store, WiFi, cable TV, showers, a cleaning station, and an internet cafe. Within a 10-minute drive, you can find some of the best dining in Mendocino County.
Best RV parks in Southern California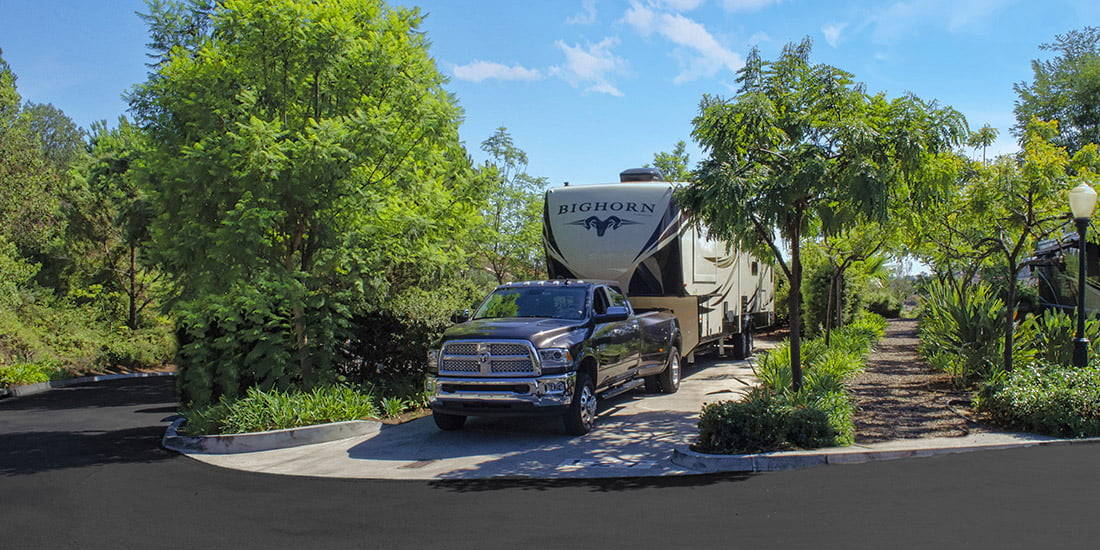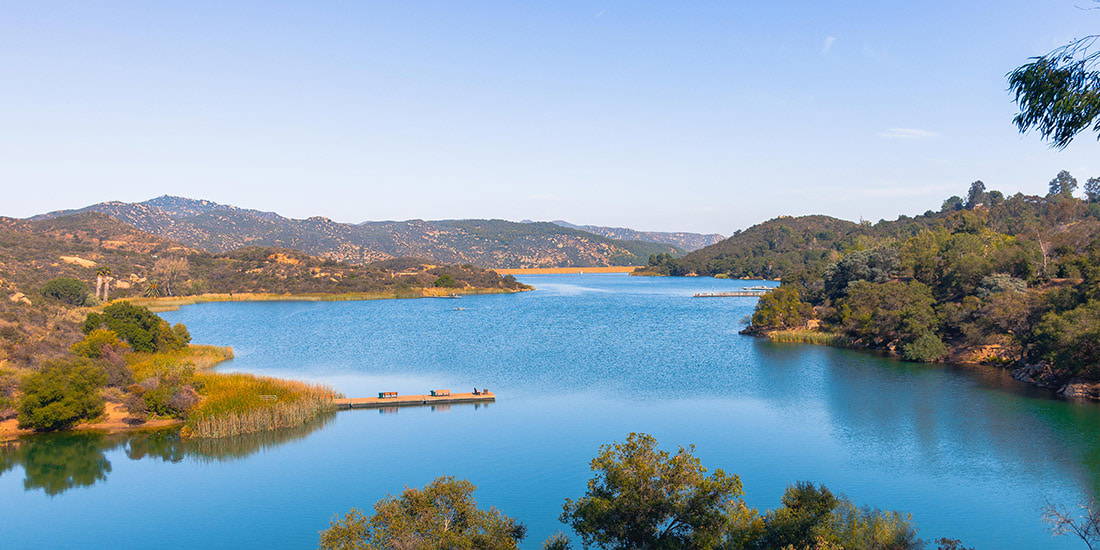 Source: https://www.escondidorv.com/
This marvelous resort located at the Seven Oaks Road benefits from great amenities. You will find a heated pool and spa, propane refill, spa-like restrooms, laundry facilities, a dog park, dozens of picnic tables, board games and more.There is no shortage of entertainment as the local area has a lot of fun activities to choose from. Explore Ron McLeod City Park, go hiking or biking or play PickleBall.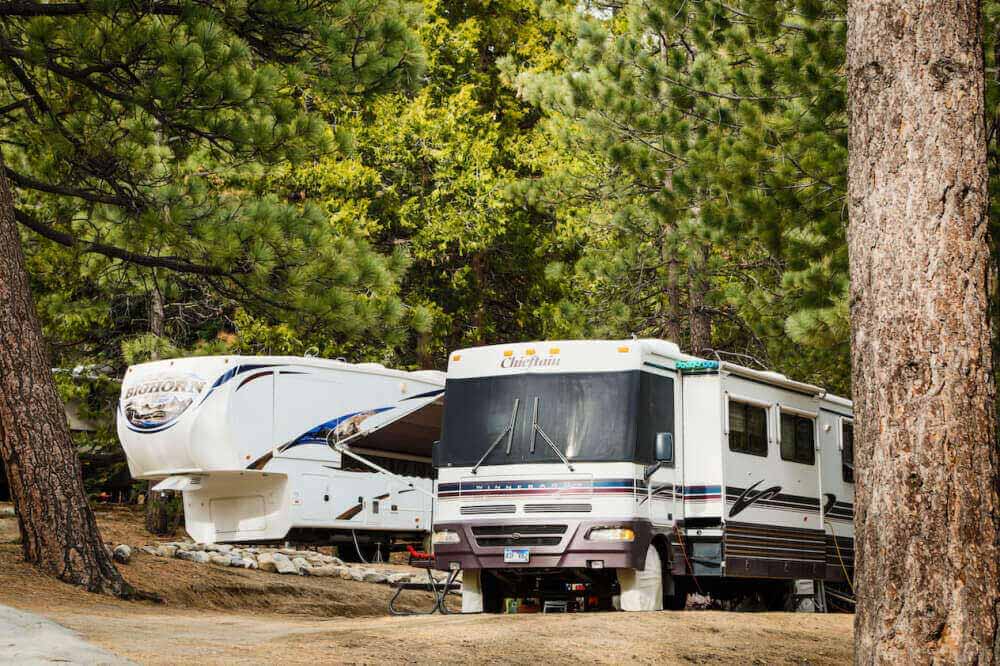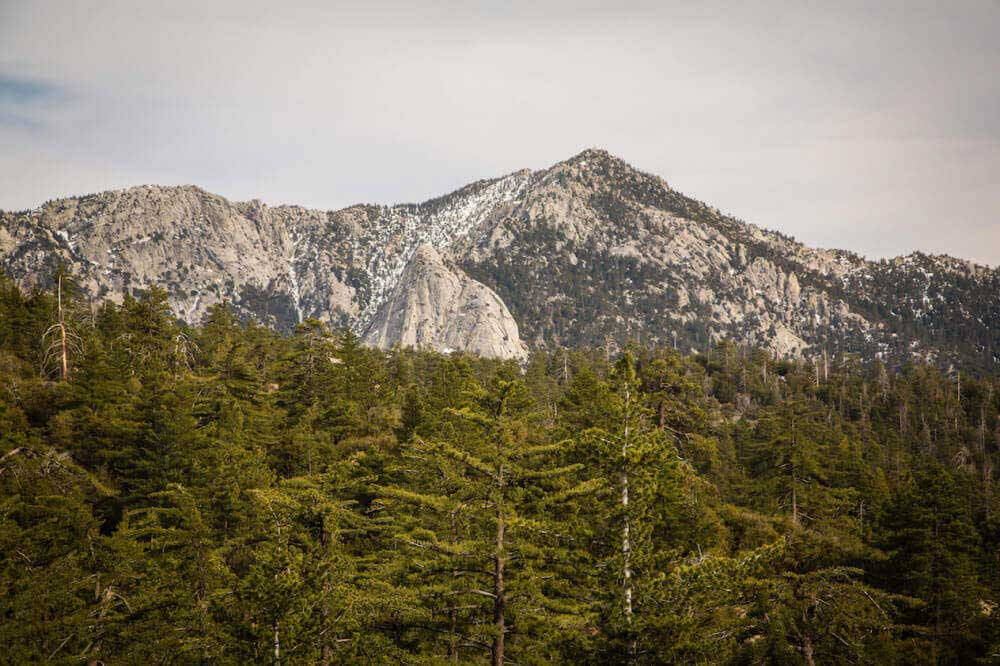 Source: https://thousandtrails.com/california/idyllwild-rv-resort/
Here you will constantly witness panoramic views of San Jacinto Mountains. It is a perfect place to escape from the Southern California heat. Go on adventurous hikes through the mountain paths in summer or try snowshoeing in winter.
Idyllwild RV Resort will definitely distract you from city life. Go fishing, play horseshoes, swim in the pool, explore the library, enjoy billiards/game room, or play basketball and volleyball. You will also find all the necessary amenities, like: RV storage, store, clubhouse, playground for kids, picnic/bbq area, laundry facilities and a dog park.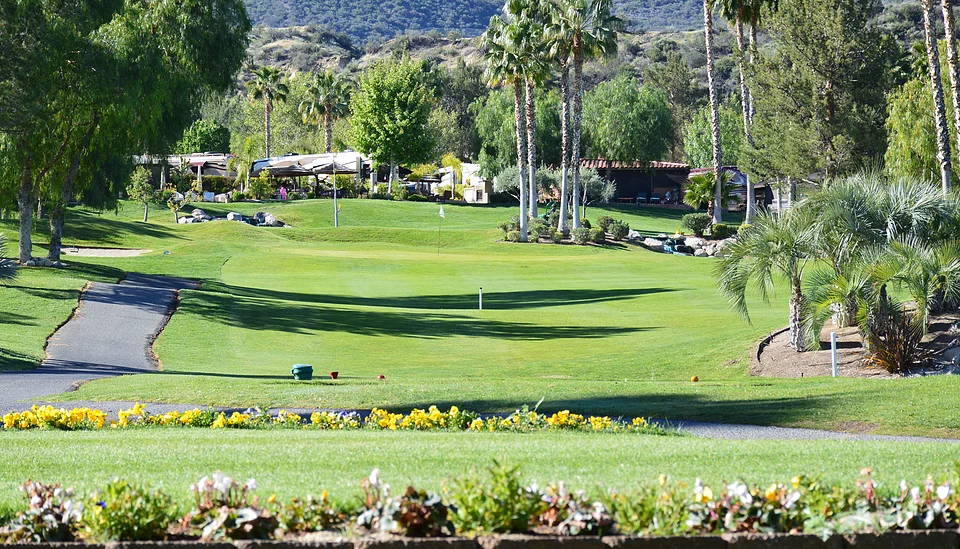 Source: https://www.ranchorvresort.com/clubs-activities
The Rancho RV Resort is another large campground where you will find dozens of activities and all the amenities. Located in San Diego, this place is ideal for a long term RV camp. It features five swimming pools, an exercise room, six tennis courts and 27 unique lakes to explore for fishing and other recreational activities.
Also, there is a large dog park, which makes it an ideal place for visitors with pets. There's miles of walking trails onsite and offsite, multiple gravel/dirt roads for off-road and motorcycle riders. It is also known for water aerobics, bowling, golf fields and local wineries. In other words, you will never get bored here.
Best RV parks in California on coast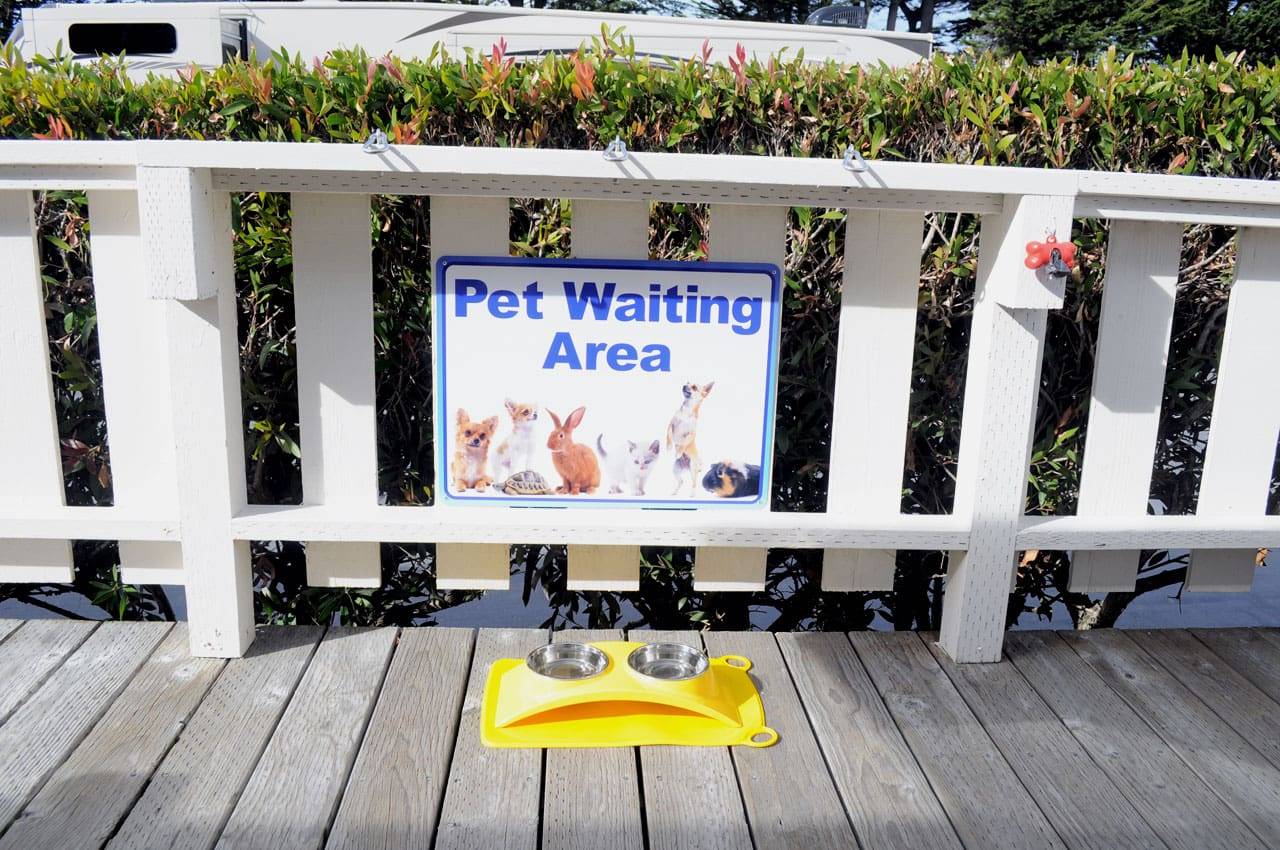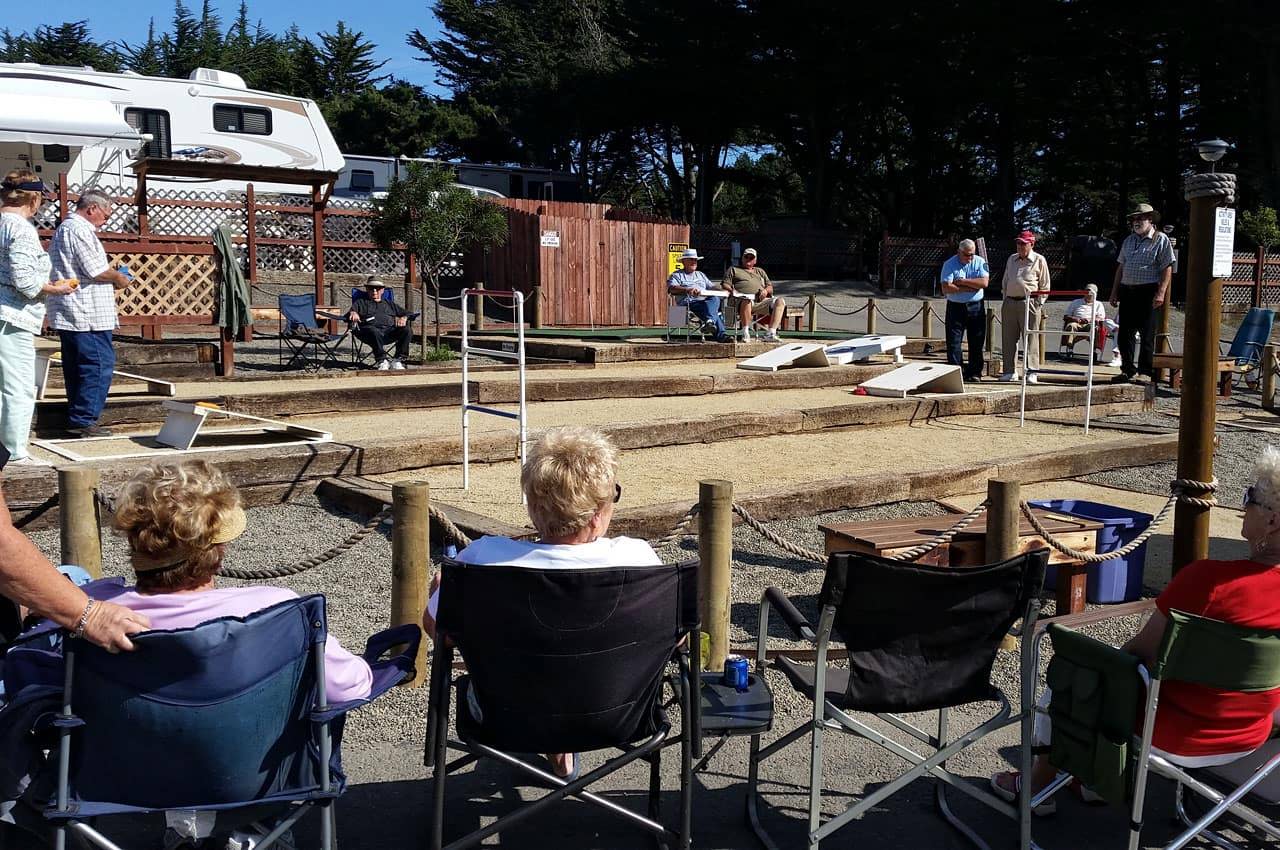 Operating since 1967, Bodega Bay RV Park is one of the best places for a casual stay in the area. There are 71 sites, of which 55 are with 30 & 50 AMP hookups. All sites have a free cable TV and WiFi, laundry facilities, a restaurant and an outdoor activity area.
In the local area you will find wineries, hiking trails, beach access and horse trails. In addition, you will have instant access to Bodega Harbor, which is known for its rock cod and salmon fishing.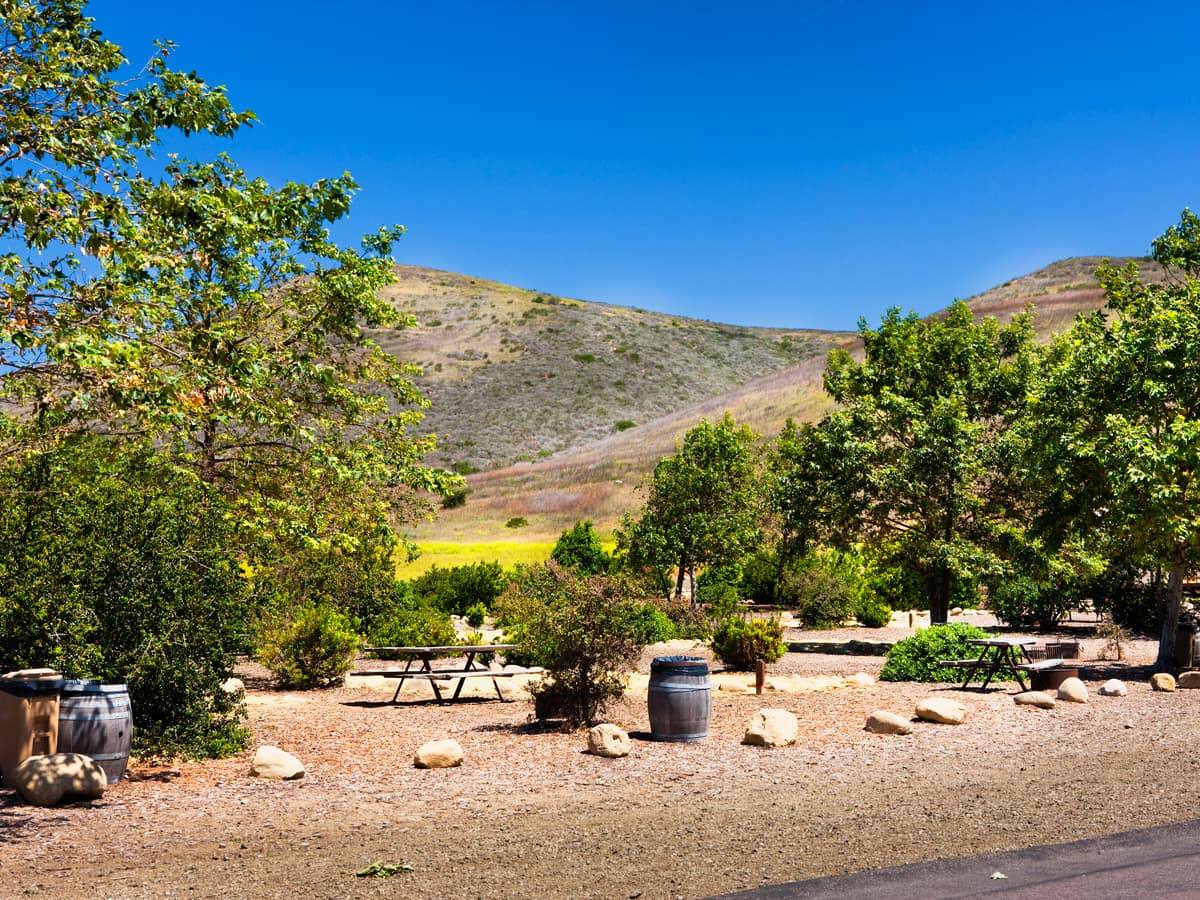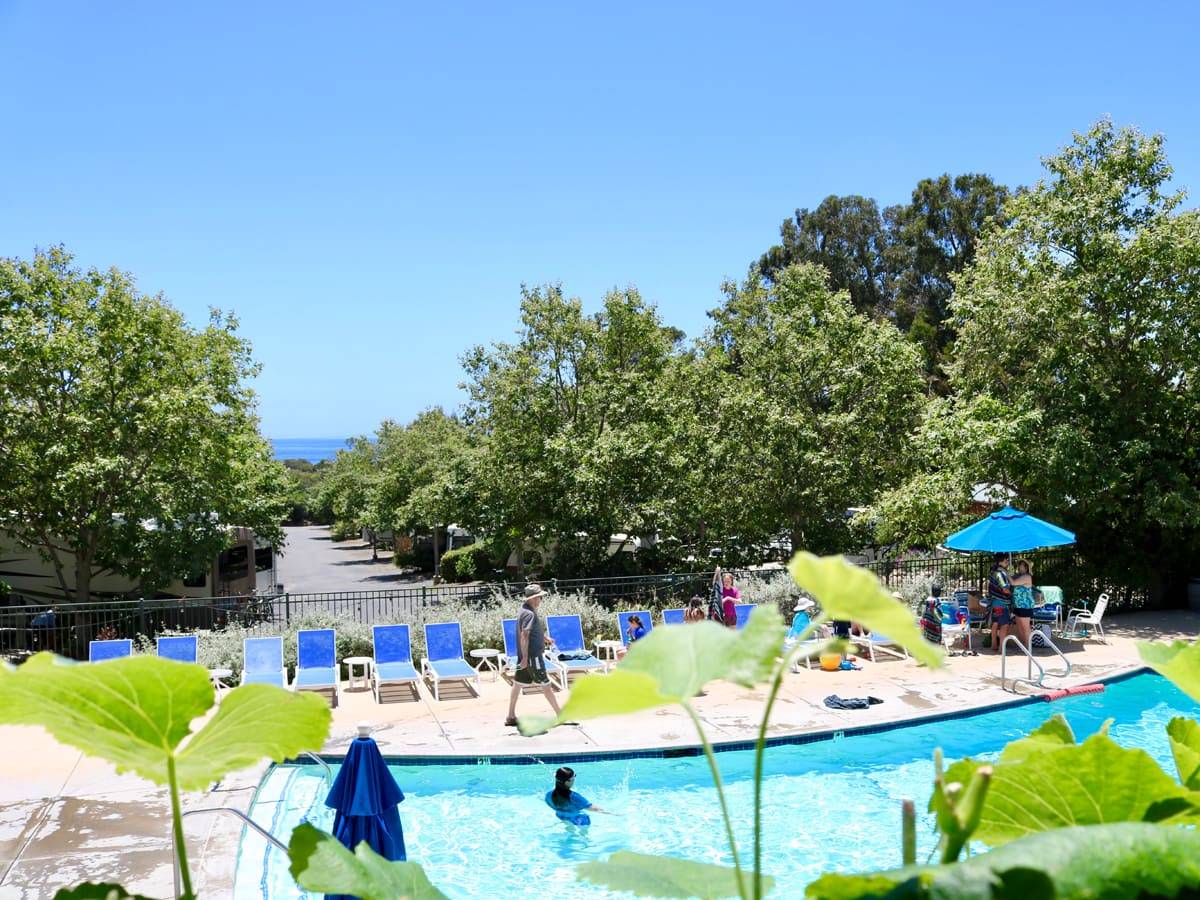 Source: https://www.oceanmesa.com/gallery/
Located at the Santa Barbara Coast, this can be considered a premium RV resort. All RV sites are separated by bush walls for extra privacy, have a fire pit with a crescent grill and a picnic table. It also offers areas for tent camping.
Here you can enjoy outdoor movie nights, exploring hiking trails, swimming in the pool, premium wine tasting and concerts every Saturday. The place has something for everyone, including a spectacular playground for kids.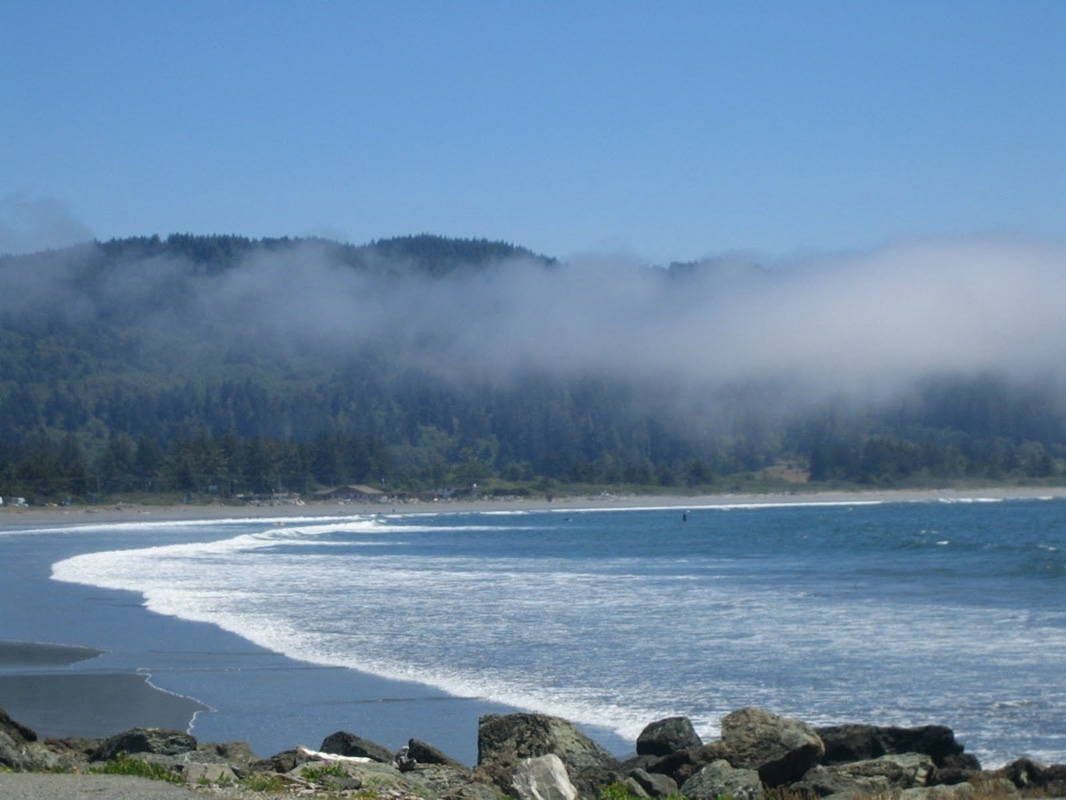 Source: http://www.baysidervcc.com/pictures.html
Located at the north coast of California, Bayside Park has dozens of attractions to choose from. Visit the Redwood National Park, observe seals and sea lions, and dine in various restaurants. To make your stay a comfortable and relaxing experience the resort offers all the best amenities. WiFi, Cable TV, Free utilities, on-site laundry, bathrooms and hot showers are all available to your needs.
RV Parks Central Coast California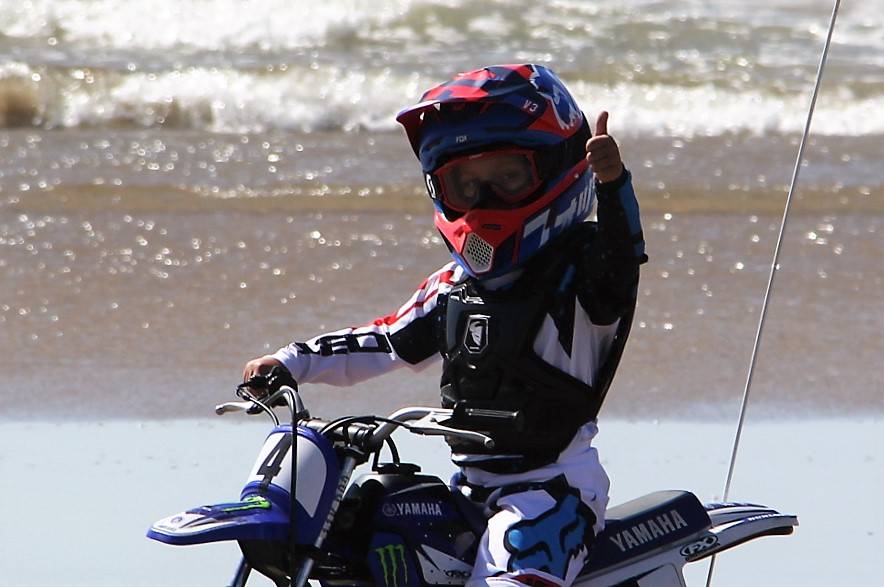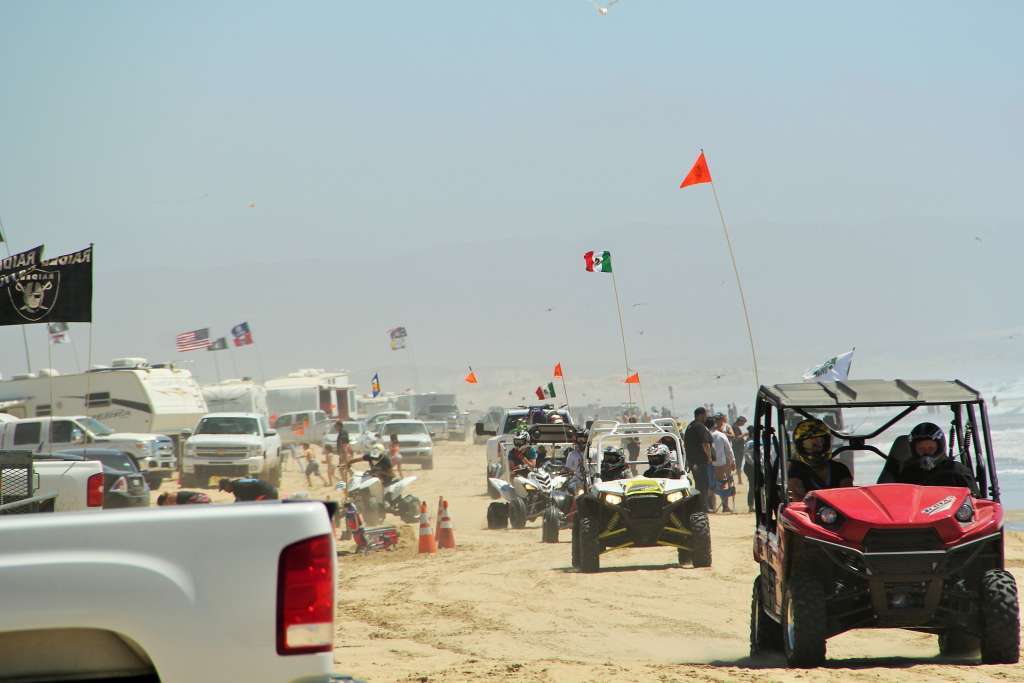 Source: https://www.holidayrvpark.org/gallery/
Located in the Pismo Beach area, in this park all the rv campgrounds have a full 30 and 50 amp hook-up. The amenities include a clubhouse for up to 53 people with a TV, a large kitchen, a heated pool and jacuzzi, picnic areas, restrooms and shower facilities. All granting you a hassle free stay.
Within walking distance you will find various unique cafes and restaurants, multiple golf courses and beaches. Other local attractions include horseback riding, fishing, surfing, quad bike riding and more.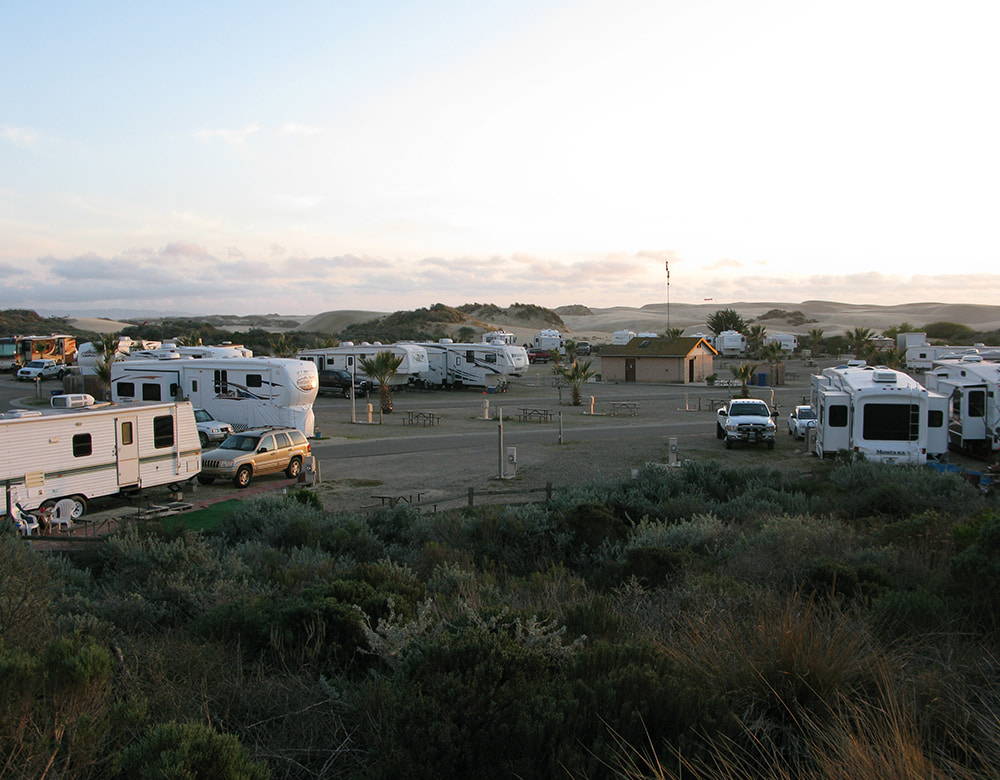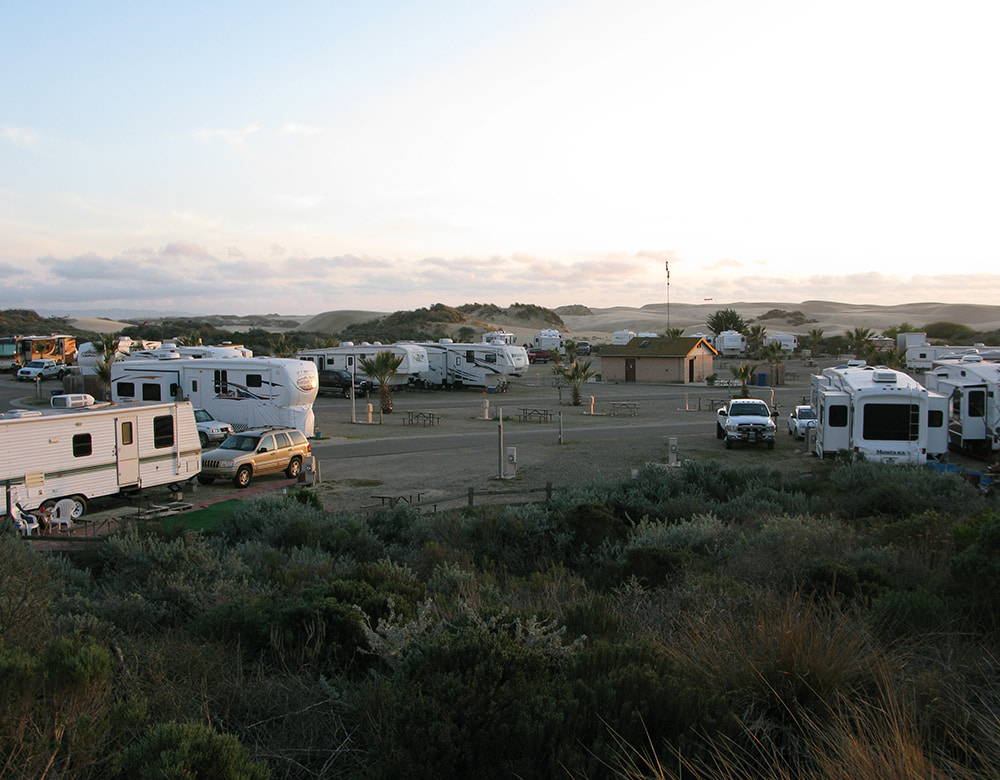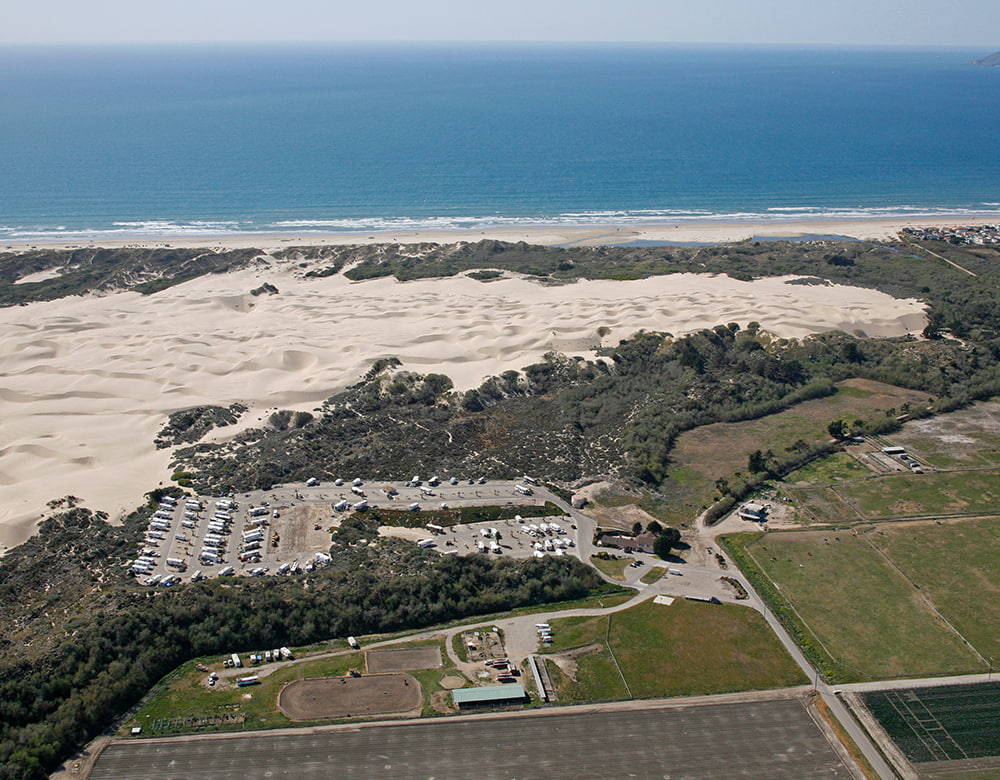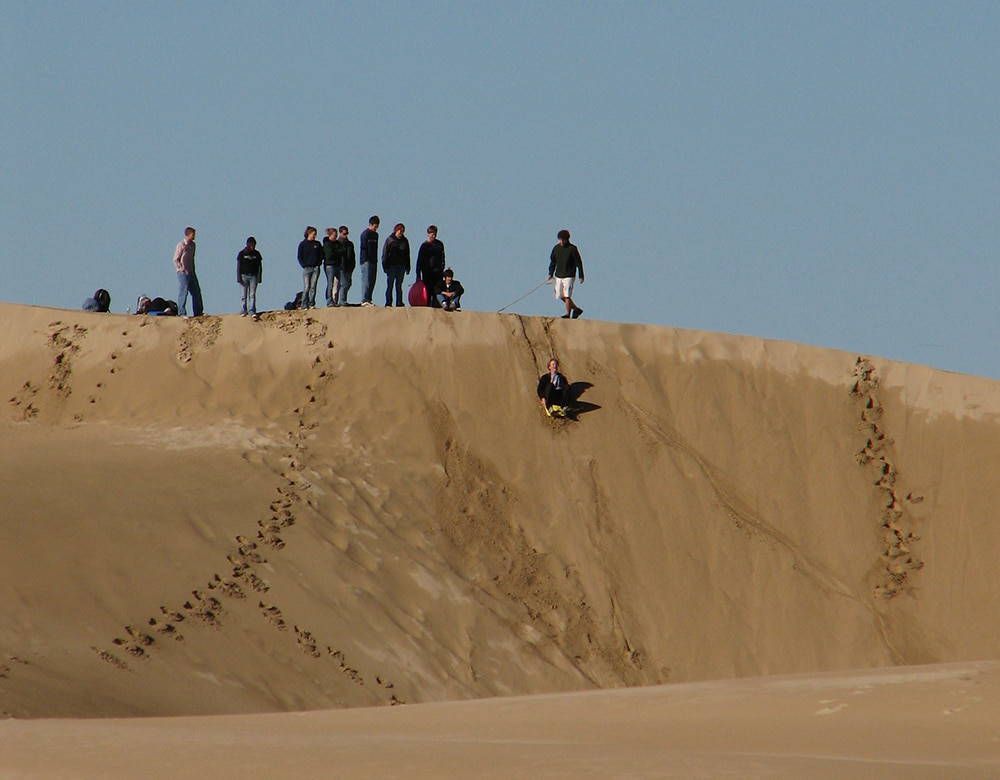 Source: https://rvonthego.com/california/pacific-dunes-ranch-rv-resort/
This RV resort located in California's Pismo Beach region will stagger you with rolling sand dunes and extremely lively waves. It's a unique location, offering boating, fishing, surfing and swimming. If you desire something other than beach activities, there's plenty of hiking and biking trails, a basketball court, billiards and an arcade room.
The park is not very spacious, so you won't be able to completely kick back here. However, this place is perfect if you want to spend the weekend actively.