Posted by Heatso on 18th Apr 2022
Before you set off on your next journey, you need to do some planning. It doesn't matter if you're a van dwelling first-timer or a vanlife veteran, appropriate planning is essential.
VAN LIFE ESSENTIALS
FOR A SUCCESSFUL ADVENTURE
IN THE USA
A CAMPERVAN ESSENTIALS PLAN FOR YOUR NEXT ADVENTURE
Exploring new places in your own home on wheels can be the experience of a lifetime. Roaming the great outdoors, or enjoying local culture in a hidden town, the opportunities for adventure are endless on the road.

But before you set off on your next journey, you need to do some planning. It doesn't matter if you're a van dwelling first-timer or a vanlife veteran, appropriate planning is essential. In this blog, we'll go over all the van living necessities that you need to keep in mind and prepare for, before hitting the road.
Before even deciding where you're going, you first need to figure out what's your means of travel. If you have your own van conversion, campervan, or RV, things are a bit easier. But if you're new to the van scene, you may want to rent a prebuilt conversion instead.

One of the most popular platforms for renting a motorhome is Outdoorsy. Essentially the vanlife equivalent of AirBnB, you can choose from a range of transport: from converted Sprinters and Transporters to decked-out Class A RVs with all amenities.

When choosing a van, keep in mind this simple trade-off: larger vehicles offer more comfort, but sacrifice maneuverability, mileage, and off-road performance. Generally, unless you have experience driving large trucks, you should steer clear of class A and C RVs and stick to smaller campervans. They're easy to maneuver, allow you to get off the beaten path, and offer some pretty good gas mileage.
When traveling in your own motorhome, you want to make sure everything is in working condition before you head out. From the automotive side, be sure to check your oil and coolant levels, tire pressure, and washer fluid. If you have an auxiliary fuel line or a secondary exhaust hose for your petrol or diesel air heater, check it for wear and tear.

Now moving on to the "home" part. First, sort out the water cycle: dump out your blackwater and top up your clean water reserves. If you have a water pump, boiler, or water heater, check that it's working properly and that there are no leaks. Secondly, top up your batteries and check your lighting, controllers, air conditioning, and any other electronic appliances.

Finally, check that any doors and cabinets are securely shut and all furniture is secure. The last thing you'd want is for everything to go flying if you need to hit the breaks or go off-road. Congratulations, your motorhome is now in perfect condition to accommodate you on your journey!
Now that you're certain that your van won't break down midway, it's time to consider what to take with you. When making your van life gear list, it may get hard to keep track of all the things you need to have. Grouping items by everyday activities makes it a bit easier to wrap your head around your campervan essentials list.
First and foremost, we need to consider the van essentials. These are major appliances that can make or break your vanlife experience, and which should be preinstalled and maintained.

For your climate control, the ideal combination is a diesel air heater with a roof ventilation fan. These two will ensure that you stay warm at night and in colder areas, and always have fresh air. A van ventilation system also helps remove excess moisture, among other benefits. You can read more about choosing a van ventilation system here.

In the kitchen, you'll definitely need a refrigerator like an Indel B Cruise 65 to store your food and beverages. And if you expect to cook hot meals, you will definitely benefit from an X100 diesel-powered camping stove.

And unless you're looking forward to the occasional run to the bushes, you'll need a portable toilet like this Thetford cassette toilet. Other comfort amenities include a reliable WiFi router to have that connection anywhere you go, or a water filter to have better access to drinking water.
Some campervans have fully-fitted bathrooms, others have portable toilets with outdoor showers. This amenity depends on how much space you're willing to give up for it. Nonetheless, there are still some essentials you should pack, no matter what.

Don't forget to get a few towels and toothbrushes, as well as some toilet paper and hand sanitizer. If you're using an outdoor shower, you'll probably need an extended hose with a showerhead, as well as a curtain to have some privacy. Eco-friendly shampoo and soap will help you stay clean while living in a van, without any harm to nature.
Camper Cooking Essentials
Eating well is an important part of a healthy lifestyle. Unless you plan on eating canned food and hotdogs for two weeks, you'll need a well-equipped kitchen. With minimal space, having practical kitchen appliances can make life easier and more organized, and save precious storage space.

Make sure you have enough cutlery, cups, glasses, plates, and bowls for every van lifer. A thermos flask is great since you can keep beverages warm for hours when wandering outside the van. Airtight storage containers will help keep everything nice and organized, while a sharp knife and chopping board will make prep much easier. Finally, something multipurpose like a cast-iron skillet will go a long way, and you can even use it on the fire for a dinner outdoors.
A good night's rest is not that easy to achieve in a van, especially if you're used to sleeping on a queen-size bed at home. Nevertheless, you can still achieve some high-quality shuteye with the right preparations.

Take your favorite pillow, a memory foam mattress, and a mattress topper. Depending on the season, have a selection of blankets on hand, and invest in some vacuum storage bags to reduce the space blankets and duvets take up. It's completely up to you how comfortable you make your dwelling, so customize your bed to fit your tastes.
Laundry & Cleaning in a Campervan
If you plan to live in a camper for anything longer than a week, you need to consider how you'll clean up and do your laundry. Although there are some van washing machines available, they take up a lot of space and require a lot of power.

To wash your own clothes you really don't need much. A washing line with a few pegs, and a Scrubba wash bag. When it comes to cleaning up the van, a dustpan and brush, and a dishcloth should be enough to keep things nice and tidy.
In our day and age, it's hard to imagine everyday life without some electronic devices. Unless your goal for the road trip is a digital detox, you should definitely grab some electronics with you.

Your phone and laptop will help you stay in touch and navigate, as well as share your experiences online. With a good WiFi connection, you can even work remotely while staying in complete wilderness. Read more about getting reliable WiFi in your campervan.

Depending on your hobbies, you can also grab a camera or drone and get some beautiful shots that'll last you a lifetime. If you're into reading, a Kindle is a great lightweight alternative to carrying all your favorite books with you.
Of course, to keep all of these devices charged, you'll need a power source. Although your campervan has a battery, it's best to leave that power storage for the household appliances. With an EcoFlow portable power station, you can charge up to 13 devices simultaneously. With a capacity of up to 3600Wh, an EcoFlow Delta or River power station will give you peace of mind when it comes to keeping your devices powered on.

Installing a few solar panels is also a very good idea. Not only will they help you stay on the road longer, but they'll also reduce your carbon footprint a bit, and make your campervan trip a little more sustainable.
Motorhome security is crucial to protect your home from burglars and yourself from potential harm. In rare cases, it can even reduce the cost of your campervan insurance policies. Vehicle thieves and burglars are often opportunists. Remove any temptation from view, and visible deterrents like locks and other security features are often enough.

When it comes to indoor safety, the main concern is of course carbon monoxide, a product of combustion. Odorless and colorless, the only way to detect it is using CO sensors, which save lives every year. Without proper detection, carbon monoxide can cause serious harm, and in extreme cases even death. Also, having a way to quickly put out any accidental fire is absolutely vital - a fire blanket will do.

Additionally, it's always good to have a first aid kit on hand. Somebody may get a bruise, a cut, or a scratch, so having iodine and a bandage is important. But you should also pack your medication if you use any, as well as something for a bloated stomach, fever, and headache.
Outdoor Living Camper Essentials
With our camper essentials list coming to an end, it's also important to mention outdoor activities. If you don't have a lot of space in your motorhome, you're likely to spend as much time near it as inside.

You'll need some good camping gear to get you off on the right foot. An ax, a foldable saw, and a bushcraft knife will make starting a fire a breeze. Some foldable chairs and a table, a hammock, a tent to hang above the table and you have a wonderful place to have dinner. A grill and some headlamps for the dark and you're good to go.
Campervan Tool Kit & Maintenance
Finally, you'll need a way to get back on the road in case something goes wrong. A well-equipped campervan tool kit will help you through most issues. You'll need spare parts and tools for mechanical issues as well as for camper van interior repairs.

If you are doing a DIY build, make a list of all the tools you use throughout your campervan conversion to help you identify what you need to include. A set of essential tools and spare parts will help you deal with pretty much any problem you may encounter on the road.
PLANNING THE ROUTE FOR YOUR ROAD TRIP
Everybody has their own way of planning an adventure. Some prefer to have every day scheduled down to the minute, while others prefer to go with the flow with just a final destination in mind, or not even that.

Nonetheless, if it's a 1-4 week road trip, you probably want to have some route in mind. A good way to plan your journey would be to set a final destination and see what places you would like to visit between here and there. Check out some campgrounds along the way, find out where you can stay the night. If there are some popular campgrounds you'd like to stay at, reserve a place in advance.
When choosing campgrounds, here are some factors to keep in mind: what facilities are available, does the location suit you, what are the campsite rules, and how long do you plan to stay there. Try and have a plan B if a campsite is fully booked. The trick is to take advantage of BLM land (Bureau of Land Management), where you can find free, dispersed campsites away from the crowds.

Water and electricity aren't unlimited when you're off-grid. On your route, be sure to plan for a place where you can dump your waste and refill your clean water tank, as well as top up your batteries from shore power. Having these things planned out will leave you with more time to enjoy the journey, and spend less time stressing out about batteries running low, water running out, and frantically looking for a place to spend the night.
This guide has covered a lot of ground and we hope it has provided you with some general guidance and a direction to think in. Nonetheless, it's worth keeping in mind that every road trip is unique and there will be items that you might need that we haven't included in our campervan packing list. When planning your next trip, try going through each category and see if there's anything you'd like to add, or perhaps leave out something unnecessary. And most importantly, enjoy the adventure!
This guide has covered a lot of ground and we hope it has provided you with some general guidance and a direction to think in. Nonetheless, it's worth keeping in mind that every road trip is unique and there will be items that you might need that we haven't included in our campervan packing list. When planning your next trip, try going through each category and see if there's anything you'd like to add, or perhaps leave out something unnecessary. And most importantly, enjoy the adventure!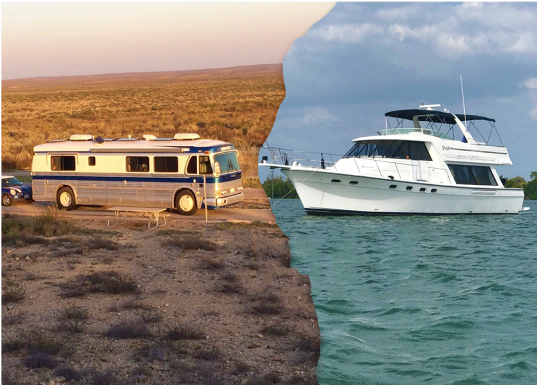 Choosing a diesel heater for your van or boat
When traveling in a campervan or RV, you need to be prepared for colder climates. A reliable air diesel heater will keep your cabin nice and warm, while a diesel water heater ...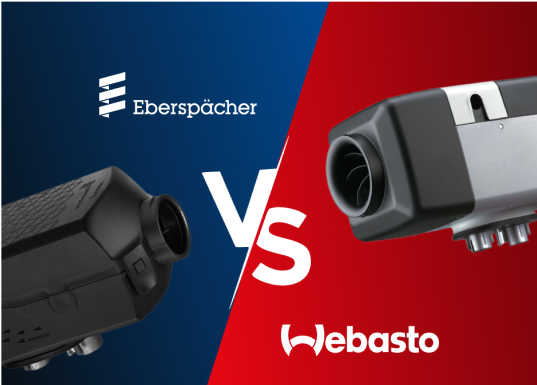 Espar vs Webasto - best space heating systems
Whether you're on the road in an RV, van, truck, 4x4 or even swimming in a boat and want to stay warm, you need a reliable space heater...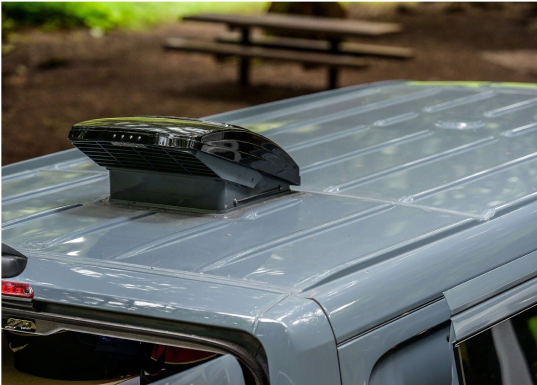 No matter the size of your van conversion, you will always need fresh air in your cabin. A good campervan vent extracts moisture, removes odors and pollutants, and ensures that you..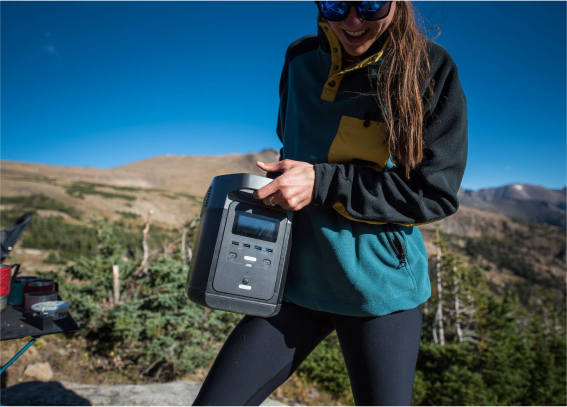 Choosing an EcoFlow
Portable Power Station
Portable power stations are the 21st-century solution to powering your devices off-grid. Compact, silent, powerful, and eco-friendly, they're a perfect choice for powering ....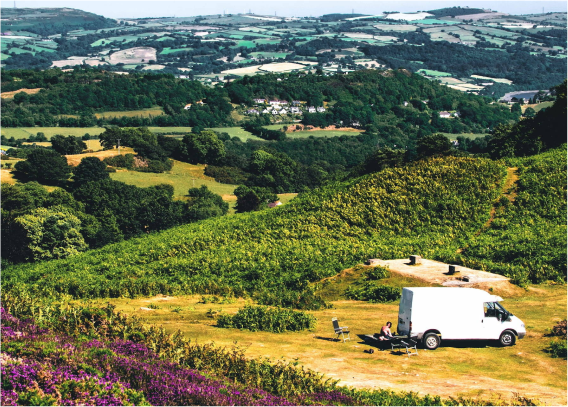 Which air heater parts
to get in advance?
If you've acquired an Espar or Webasto air heater for your van or RV, the last thing you want is for it to break on the road. In this guide, we're going to go over the essential spare parts that you need ...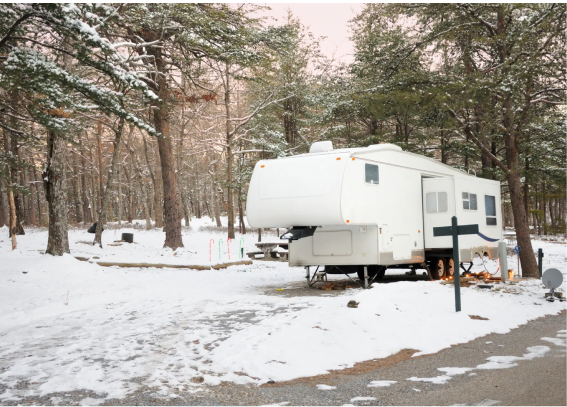 Camping in RVs is typically associated with warm weather and summer activities. However, you can use your RV during cold weather, too. It's just a matter of making sure you and your RV are well prepared for ...