Posted by Heatso on 13th Sep 2022
To keep your van warm, you'll need an air or water heater. Learn about choosing a heater for any motorhome, and find out which heater model is ideal for you.
WHICH HEATER SUITS
YOU BEST?

While living in a motorhome, staying warm is crucial. Air heaters and water heaters come in both diesel and petrol options, and there are plenty of options. But knowing how much heat output you need for your vehicle type can be tricky.
In this guide, we'll show which heaters are best suited for specific vehicle types and sizes. We'll cover a range of air and water heaters, from 6,800BTU all the way to a massive 20,500BTU.
PETROL AND DIESEL HEATERS FOR VANS AND SMALL VEHICLES
To keep your van warm, you'll need an air or water heater. Depending on your fuel type, you'll need either a petrol or a diesel heater. When choosing a heater, you need to consider the size of your van, the quality of insulation, as well as the altitude that you'll be traveling at.
As a rule of thumb, a 6,800BTU (2KW) air heater like the Airtronic S3 D2L is more than enough to keep a well-insulated Sprinter or Crafter van nice and warm.
The newest generation Airtronic S3 D2L is state-of-the-art heating. It stays silent while efficiently and reliably heating your van conversion, thanks to a brushless fan and upgraded fuel pump.
Espar Airtronic S3 D2L 12v Heater Kit
A 13,600BTU water heater like the Hydronic D4E can easily heat both air and water. It can pre-heat your engine, provide hot water, heat your floors, and keep your cabin warm.
An upgraded version of the popular D5S Hydronic kit, this model comes with a brushless fan, a quieter pump, and an integrated temperature and altitude sensor.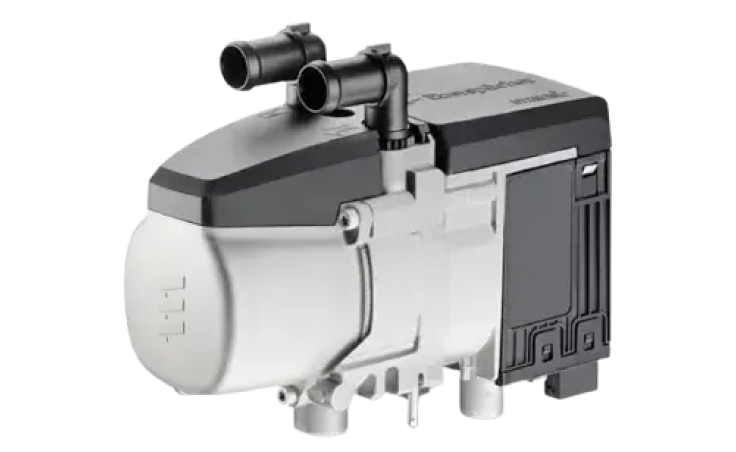 Espar Hydronic S3 D4E 12V Diesel Kit
If you're not planning to travel at high altitudes, the more affordable Air Top 2000 STC is great. It will quietly and reliably keep your cabin warm at altitudes of up to 5,000 feet (1,500m).
Air Top 2000 STC is a compact, affordable, fuel-efficient heater, ideal for limited-space installations, such as under the passenger seat in Sprinter or Explorer vans.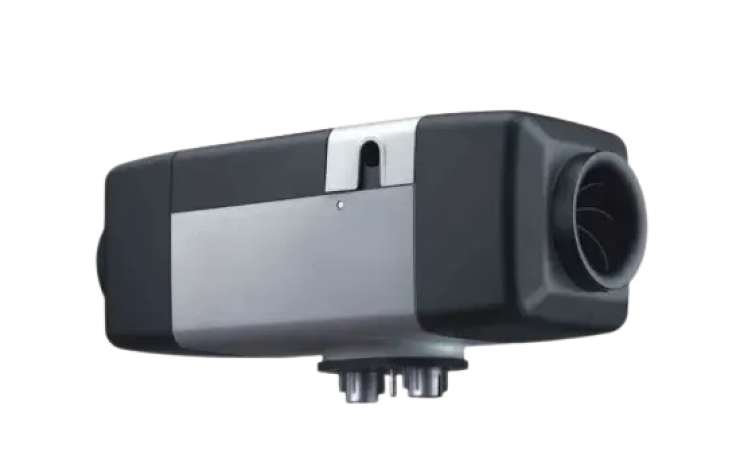 Webasto Air Top 2000STC 12V Kit
AIR AND WATER HEATERS FOR RV AND LARGE VEHICLES
A fully-fledged motorhome like a class A or class C RV offers significantly more space and additional amenities than an average van conversion. All this extra space requires a lot more heat to keep warm, which is why heaters for RVs are generally between 13,600BTU and 20,500BTU.
A powerful yet compact air heater like the 4KW Airtronic D4L will reliably heat your class C motorhome at altitudes up to 9,900 feet (3,000 m).
Ideally suited to larger, multi-cabin vehicles, boats and motorhomes, the Espar D4L offers a cost effective long term heating solution.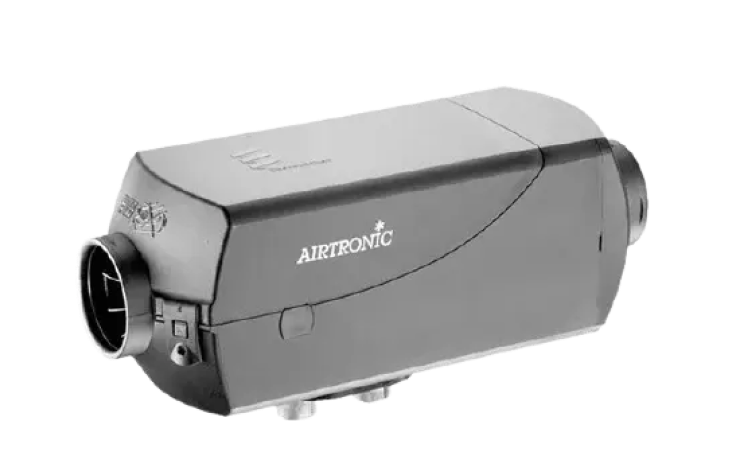 Espar Airtronic S2 D4L 12v Heater Kit
Combined air and water heaters like the Webasto Dual Top ST 6 are the best of both worlds.
This 6KW heater comes with a 2.6-gallon stainless steel boiler, and can simultaneously warm your cabin, provide hot water, and pre-heat your engine.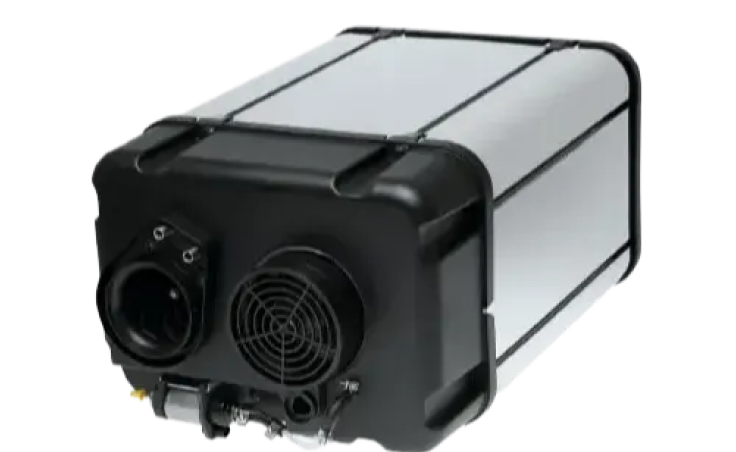 Webasto Dual Top ST 6 12V Heater Kit
For class A RVs, a 17,000BTU air heater like the Air Top EVO 55 is a reliable choice. It will certainly keep a multi-cabin RV nice and warm, even at temperatures below zero.
The Air Top EVO 55 is compact and powerful with a massive 17,000BTU heat output, yet it's incredibly fuel-efficient at less than 0.15 gal/h.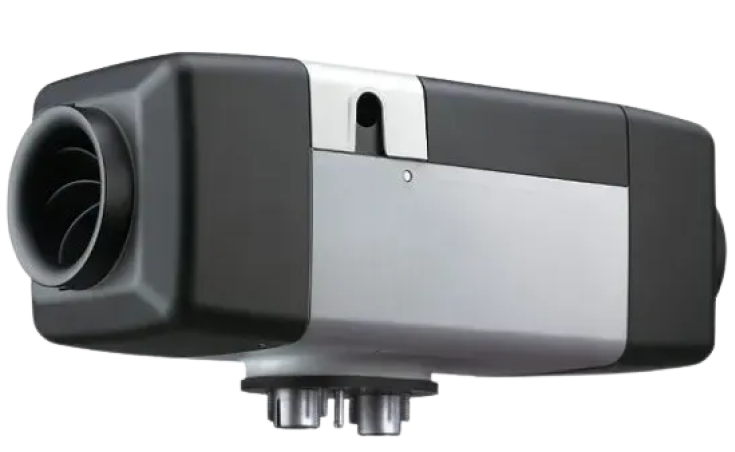 Webasto Air Top EVO 55 Heater Kit
HEATER KITS FOR BOATS AND MARINE
Vessels come in all sizes, so choose a heater depending on how many cabins you need to heat. Boats are more likely to be exposed to rough environments than RVs, so reliable heating is crucial.
For large vessels like yachts or sailboats, we recommend a 13,600BTU (4KW) heater. Combined with an EasyStart Pro, you'll have a comfortable heating system.
The M2 D4R is an efficient 4KW heater with an upgraded control system and metering pump, and an impressive 5000-hour lifespan.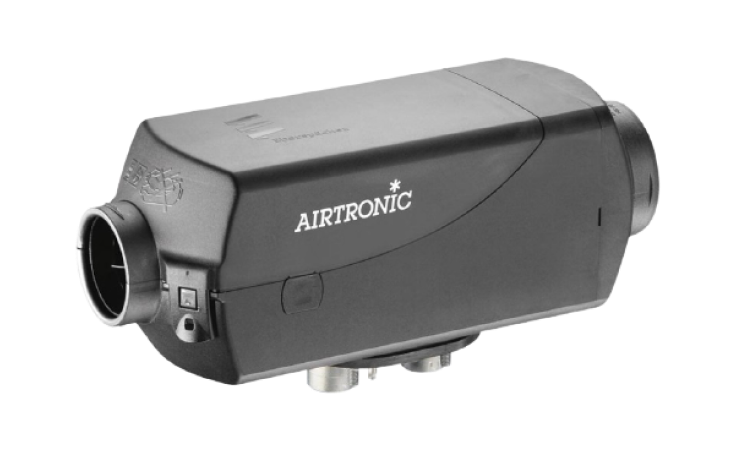 Espar Airtronic M2 D4R Marine Kit
The Hydronic S3 D6L is the latest in its line, released in 2019. It uses cutting-edge technology to stay compact and silent while outputting up 20,500BTU.
This water heater provides central heating to multi-cabin vessels, and can even be used to provide hot water through an indirect tank.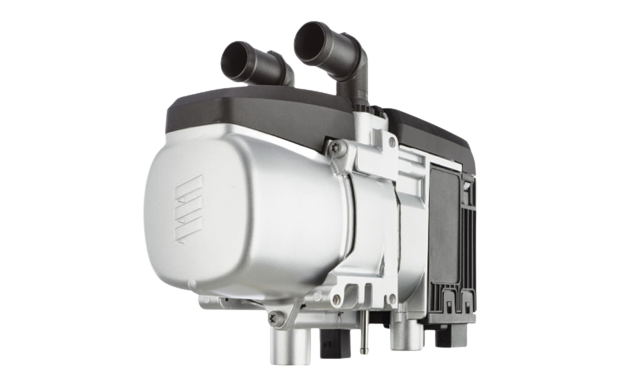 Espar Hydronic S3 D6L 24V Marine Kit
Marine vessels are more likely to be exposed to rough environments than RVs, so reliable heating is crucial.
A 6800BTU (2KW) heater with a marine installation kit like the Air Top 2000 STC is sufficient to warm cabin cruisers and narrowboats.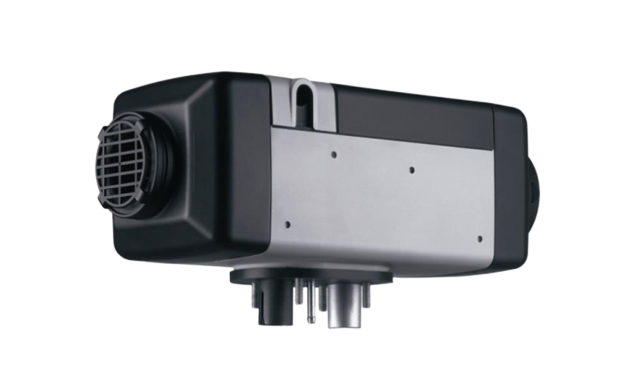 Webasto Air Top 2000STC Marine Kit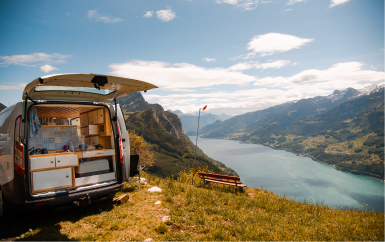 What are the best vans for van life?
When it comes to living in a motorhome, there's a wide range of vehicles you can choose from. Depending on whether you need more space, improved mobility, or maybe you're limited by budget...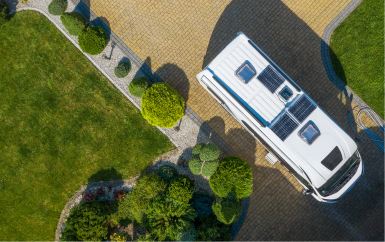 Choosing the ideal solar panel for a camper van
Staying powered on while living off-grid can be a challenge. You need to power a combination of AC and DC devices, from fridges to lightbulbs, with a very limited source of electricity...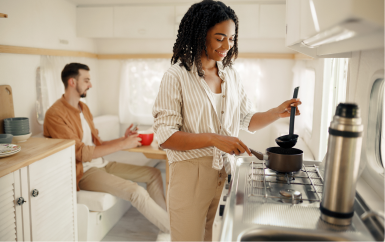 How to assemble an RV water system
At home, fresh water is not an issue for most of us. You're connected to the grid with enough pressure to get fresh water on tap, at any time of day. But there's no such luxury in a motorhome...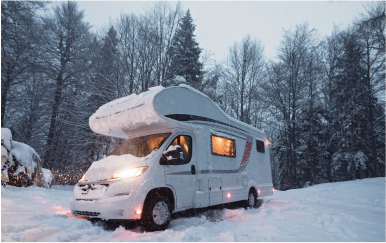 Winter RV living guide: everything you need to know
Vandwelling is typically associated with warm weather and summer activities. However, many vanlifers travel full-time, all year round. If you're planning to live in an RV in the winter...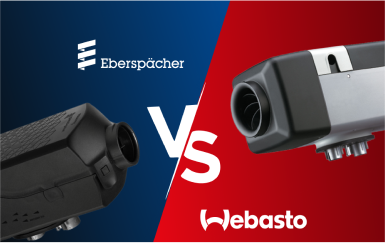 Espar vs Webasto - best space heating systems
Whether you're traveling in an RV, van, or boat, you need a reliable space heater to stay warm. Webasto and Espar are the two the leading brands in the automotive heating industry.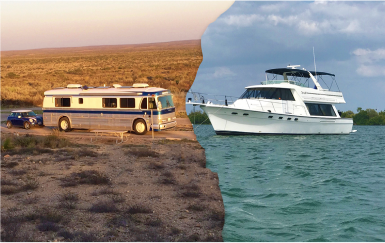 Choosing a diesel heater for your van or boat
When traveling in a campervan or RV, you need to be prepared for colder climates. A reliable air diesel heater will keep your cabin nice and warm, while a diesel water heater will...