Van and RV essentials checklist

When living in an RV, essential items ensure that you have warmth, security, water, and electricity. Here's an RV essentials list for the trip you're so excited for.
2 YEAR WARRANTY
ALL WEBASTO HEATERS
---
Stay Cool with an Autoclima Air Conditioning Unit
Compared to other types of air conditioners, portable units are a great option. They offer solid air circulation, a large cooling capacity, and are perfect for van life thanks to their portability. Not having to drill any holes and being able to move the AC when necessary is also a big advantage when living in an RV.
---
---
Choosing a Webasto heater in 2021
Webasto is a German-based manufacturer of custom heating, air conditioning, and sun roof solutions for a variety of applications. Their air and water heaters are regarded as some of the best in the world for being silent, high-quality, and cost-effective. Webasto heaters are known for being long-lasting and low-maintenance, with spare parts readily available when necessary.
---
---
Solar power eliminates expenses such as spending on fuel for your generator, or paying for plug-in fees at campgrounds. Solar panels will generate free electricity for decades to come, require very little maintenance, and reduce environmental impact.
The 200 watt solar panel flexible design means that it can conform to almost any surface. Although it's remarkably thin, the solar panel is made out of marine-grade materials, which allows the solar module to bend to up to 30 degrees without breaking.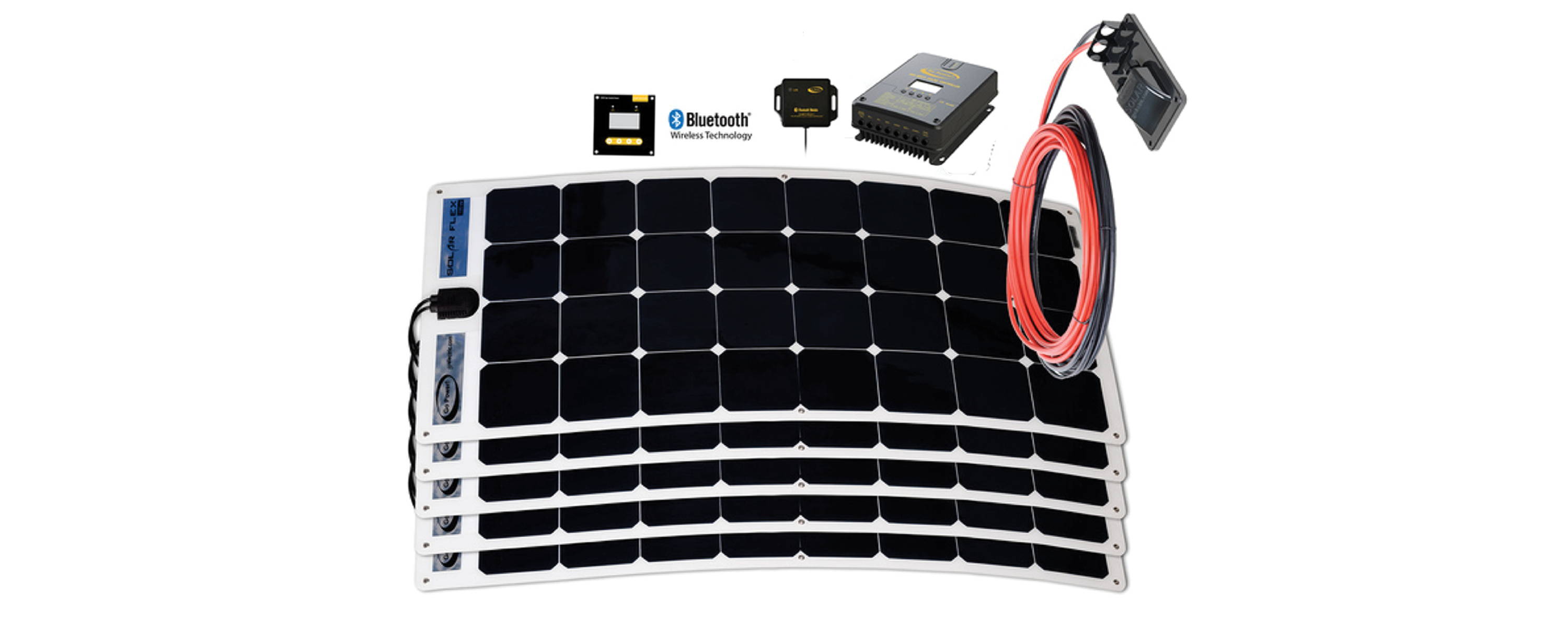 The five powerful solar panels produce enough power to fully utilize an inverter charger. Coupled with a 3000 Watt inverter charger from Go Power!, the GP-FLEX-500 can take your motorhome completely off-grid.
---
---