Van and RV essentials checklist
Planning your first trip in your brand new RV, or finishing up that van build? Here's an RV essentials list for the trip you're so excited for.
Hardware for Additional Comfort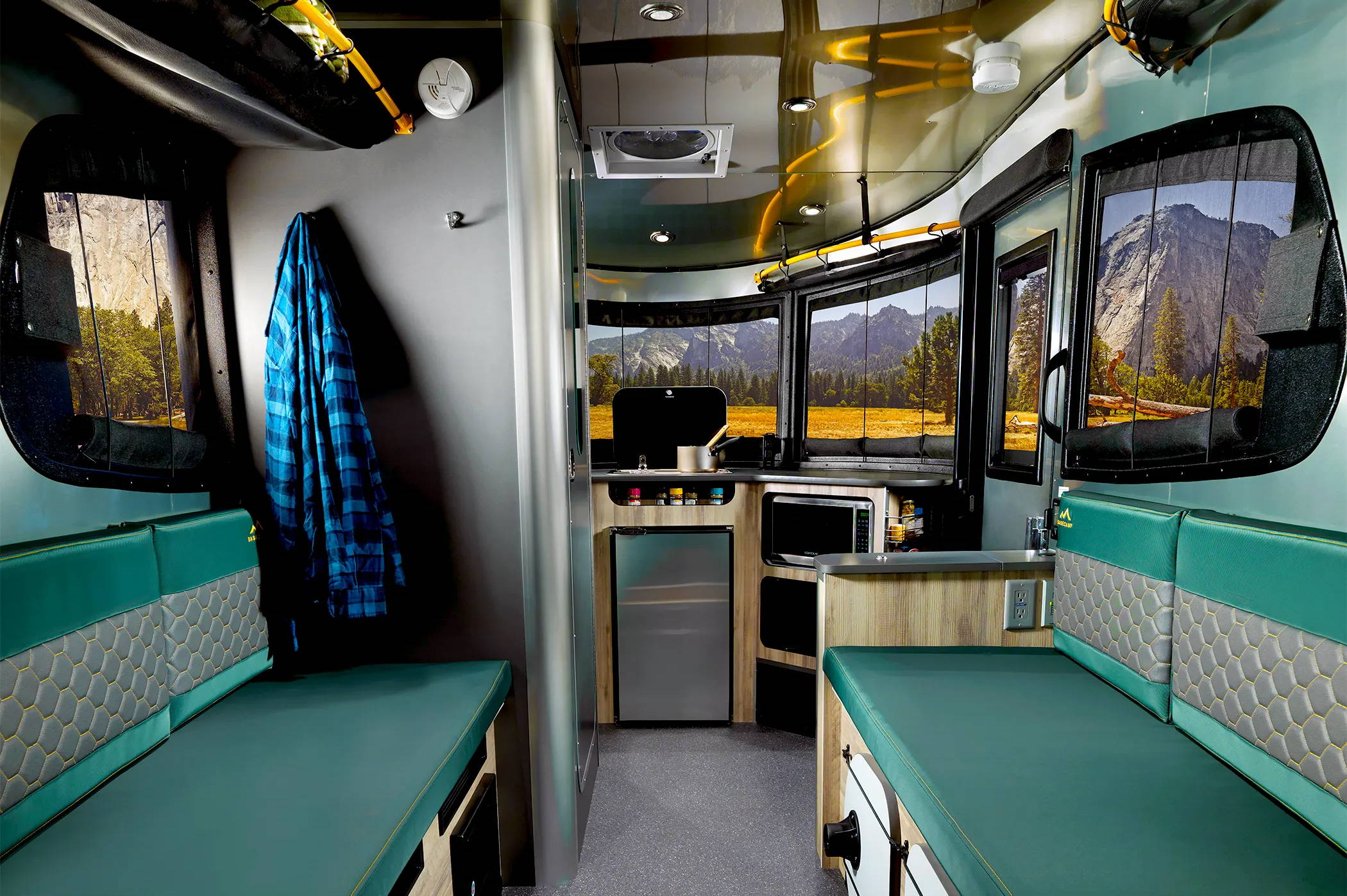 When living in an RV, there are two categories of items: essentials, and comfort items. While the essentials ensure that you have warmth, security, water, and electricity, comfort items put the "home" into motorhome. These include:
Windows

Roof rack

Seat swivels

Bug screens

Camping chairs

Power Banks

Awnings

Lights

Pet monitoring

Bike/Kayak carrier
Below you will find a full list of RV and Van essentials for those long trip and care-free adventures.
RV Heating & Air Conditioning
One of the most important van life essentials is an air heater. A good air heater can make the difference between a good night's sleep and a restless one. It will keep the cabin warm and cozy, and prevent the pipes under the floor from freezing.
---
---
Air Conditioning and Fans
Experienced full time van lifers know that a proper air conditioning unit can play a crucial role on a road trip. We recommend investing in a reliable and energy efficient AC for your next RV trip, to avoid the discomfort of the summer heat.
---
Another item that must be on your RV packing checklist is a water heater. Whether it's for taking a shower, for cooking, or doing dishes - you need a water heater. When set up correctly, your heating system can prevent your water & fuel pipes from freezing and bursting.
---
Calorifiers, Water Pumps, and Accumulator Tanks
While water heaters are good at warming up the water, you need a place to store it and a way to move it around. SureCal calorifiers store hot water and keep it warm using drop coil technology or immersion heating. With an onboard water pump, you can wash your hands, fill the sink, and do many other things you take for granted at home. In the mean time, water accumulator tanks conserve battery power, reduce pump cycling, and increase the lifespan of water pumps.
---
When choosing a toilet for your RV, the two most popular choices are portable toilets and cassette toilets. Both have their distinct pros and cons and fit specific needs, but we recommend Cassette toilets as they are easier to maintain, and prevent bad odours with their intelligently sealed cassettes.
---
A refrigerator/freezer is essential for any trip, no matter how long. A good fridge is efficient, spacious, and reliably keeps your food fresh and your drinks cold. Indel B portable and mounted fridges are some of the best on the market, with their cutting-edge SECOP compressors and sleek design.
---
Having the ability to make a nice homemade meal while living in a van conversion makes all the difference. A diesel powered stove will last you a lifetime, has minimal fuel and electricity consumption, and doesn't pose the risk of exploding, unlike its gas powered counterpart.
---
Off-grid Power RV Essentials
Whether you're living in a travel trailer, RV, or van, you need to have a reliable off-grid energy source. A complete solar system has everything you need to generate and utilize clean, renewable power, untying you from the grid.
---
Safety and Security Essentials
Carbon Monoxide and Smoke Detectors
When you're far away from the city, the last thing you want is a fire in your motorhome. Smoke detectors save thousands of lives each year, and are an absolute necessity in any RV or van conversion.
If you're planning on using a gas stove in your kitchen, make sure that you invest in a carbon monoxide detector, as CO is incredibly dangerous when inhaled and an early detection can save your life.
---
2 YEAR WARRANTY
ALL WEBASTO HEATERS
---