Posted by Heatso on 31st Jan 2022
Webasto and Espar are the two the leading brands in the automotive heating industry. Today, we'll take an in-depth look at how these brands compare and explore the benefits of both.
ESPAR VS WEBASTO - BEST SPACE HEATING SYSTEMS
ESPAR VS WEBASTO - BEST SPACE HEATING SYSTEMS
Whether you're traveling in an RV, van, or boat, you need a reliable space heater to stay warm. Webasto and Espar are the two the leading brands in the automotive heating industry. Today, we'll take an in-depth look at how these brands compare and explore the benefits of both.
Webasto is a global manufacturer of various products for the automotive industry. The company is best known for heating, cooling and solar systems. Based in Stockdorf, Germany, the brand is highly reputable for manufacturing high-quality products since 1901.
Eberspächer is the main competitor to Webasto in the automotive heating industry. Another German brand, Espar is known for its innovative technological approach in an ever-changing world. Currently, the company is looking to introduce the use of hydrogen as an alternative fuel. Founded in 1865 and established in 1977, the Espar has since been known as an important player in the automotive industry.
Webasto and Espar are extremely popular in the RV and van community. They offer reliable, high-quality products, with constant improvements and plenty of aftermarket parts incase something breaks. Both brands are currently focused on reducing their carbon footprint by reducing the fuel consumption of their heaters, making them cleaner and more efficient for the end user.
There are two main types of heaters: diesel and petrol. The air heaters will be primarily evaluated based on these factors:
Servicing and maintenance
ESPAR VS WEBASTO PETROL HEATER COMPARISON
Webasto Air Top 2000 STC Gasoline
The Webasto Air Top is a series of extremely energy efficient heaters, with a heat output ranging between 2 and 5KW. The Air Top 2000 STC was the only 2KW petrol heater on the market for over a decade, until Espar released the Airtronic 3 B2L in 2022. The Air Top 2000 STC can either be mounted outside, or placed under the seat to save space. It is also easy to maintain with an abundance of spare parts available.

This Webasto heater is suitable for altitudes up to 1,500 meters (5,000 feet). A multi-controller can be purchased separately to manage and monitor the heater, giving you complete temperature control.
The Espar Airtronic B4L is the most popular 4KW petrol heater in the van life community. The B4L is capable of operating reliably at altitudes up to 3000 meters (9000 feet), making it ideal for exploring high-altitude national parks in the USA.
With stepless temperature control and an improved burner, this heater will quickly and silently warm your cabin to your desired temperature.
The B4L combined with an EasyStart Pro controller provides a new level of comfort to your motorhome. You'll be able to set the temperature at a press of a button, and get accurate on-screen fault diagnostics.
This kit is fairly straightforward to install and comes with a complete installation kit. It includes a fuel line and a 12V fuel pump that allows the heater to be connected directly to the vehicle's fuel tank.
Espar vs Webasto Petrol Heater Verdict
The Webasto Air Top 2000 is a sensible and cost-effective choice for your van conversion. Due to its small size and great fuel and power efficiency, you can reliably stay warm without breaking the bank.

However, the Espar B4L has it's strong suits, too. It generates twice as much heat as the Air Top and can handle high altitudes, making it ideal for larger vehicles. You can use it to travel through mountains and cold terrain with ease. It's also a better choice for DIY installations, thanks to its plug-and-play feature that requires fewer tools and no wires to crimp.
Webasto Air Top 2000 STC Diesel
The diesel version of the Air Top 2000 STC has very similar parameters as its petrol counterpart. The main differnce is the diesel version has an improved fuel efficiency, using only 0.12 - 0.27 l/h of operation. You also have the option to modify it to your liking with a wide range of hot air duct accessories.

The multicontroller included in the kit allows you to run diagnostics on the screen. In addition, external temperature sensors and thermostats will help you accurately determine the temperature. Since this is a diesel heater, it can also be used in marine applications with an additional Marine Kit.
The Airtronic D2L is the upgraded version of the legendary Airtronic D2. Generating 2KW of heat output with stepless heating control makes it one of the most versatile heaters on the market. Operating at altitudes up to 3,000 meters (9,900 feet), it's great for a wide range of applications.
It also has a ventilation mode that circulates cold air, making it ideal for a warm night's sleep. With appropriate servicing and maintenance, the D2L is known to last for many years without issue.
Espar vs Webasto Diesel Heater Verdict
When it comes to diesel heaters, Webasto and Espar both offer top of the line options. Webasto has more affordable diesel heaters with a smaller form factor, better suited for regular use at lower altitudes. Adjusting the Air Top 2000 STC to high altitudes is notoriously difficult, but that's balanced out by its record breaking fuel efficiency.
Espar heaters the pinnacle of German engineering. With the release of their newest 3rd generation Airtronic heaters, Espar has definitely outperformed all of the competition, for now. The newest AS3 D2L and AM3 D4L are several times quieter than their Webasto counterparts, more fuel-efficient, heat the room faster, and can reach higher altitudes. All of that comes with a premium price, which in our opinion is well worth it.
Both brands' products are of excellent quality, and it depends on your preferences and needs which one you choose. It is impossible to say that one of them is better than the other, as they simply excel in different situations.
Espar heaters are easy to install, operate at higher altitudes, and offer more efficient performance. Webasto heaters are more budget-friendly, have widely available spare parts from previous generations, and plenty of installation tutorials and repair guides online.
This guide has covered a lot of ground and we hope it has provided you with some general guidance and a direction to think in. Nonetheless, it's worth keeping in mind that every road trip is unique and there will be items that you might need that we haven't included in our campervan packing list. When planning your next trip, try going through each category and see if there's anything you'd like to add, or perhaps leave out something unnecessary. And most importantly, enjoy the adventure!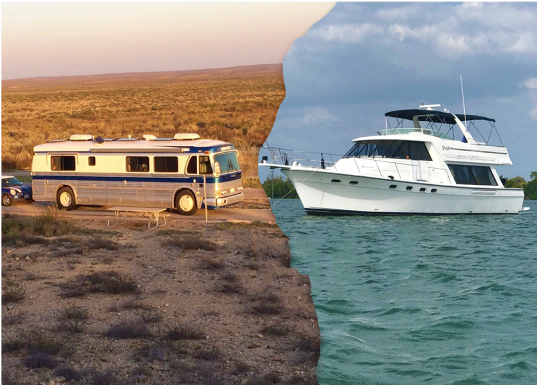 Choosing a diesel heater for your van or boat
When traveling in a campervan or RV, you need to be prepared for colder climates. A reliable air diesel heater will keep your cabin nice and warm, while a diesel water heater ...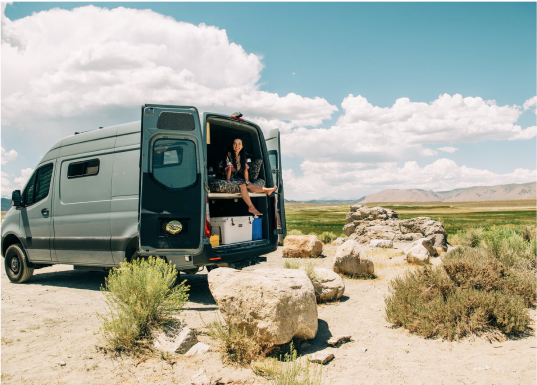 Van Life Essentials for a Successful Adventure in the USA
Exploring new places in your own home on wheels can be the experience of a lifetime. Roaming the great outdoors, or enjoying local culture in a hidden town, the opportunities for...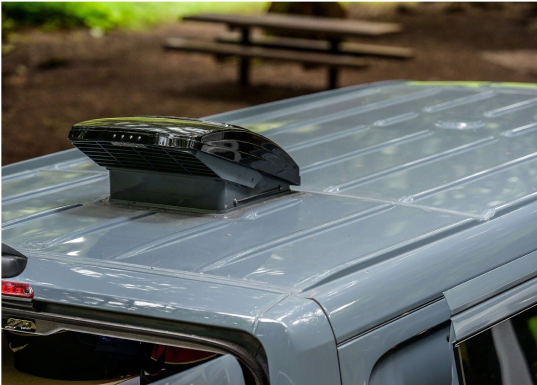 No matter the size of your van conversion, you will always need fresh air in your cabin. A good campervan vent extracts moisture, removes odors and pollutants, and ensures that you..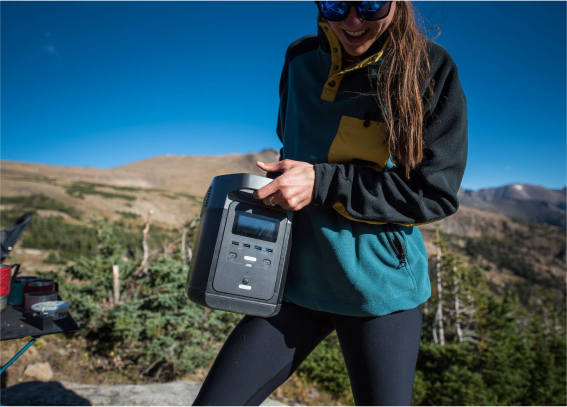 Choosing an EcoFlow
Portable Power Station
Portable power stations are the 21st-century solution to powering your devices off-grid. Compact, silent, powerful, and eco-friendly, they're a perfect choice for powering ....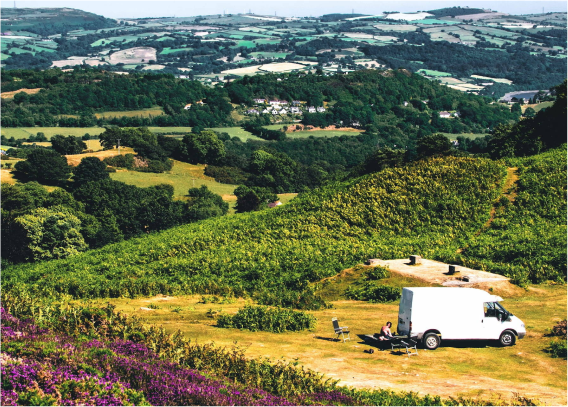 Which air heater parts
to get in advance?
If you've acquired an Espar or Webasto air heater for your van or RV, the last thing you want is for it to break on the road. In this guide, we're going to go over the essential spare parts that you need ...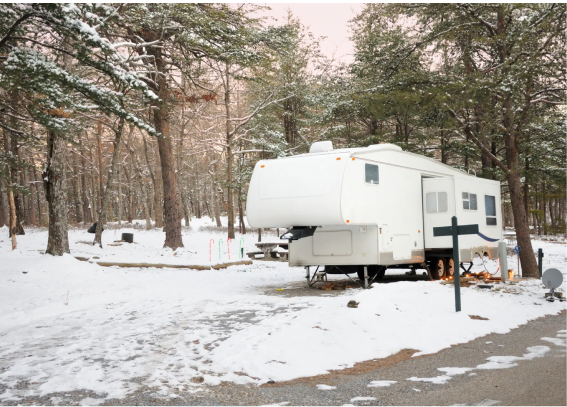 Camping in RVs is typically associated with warm weather and summer activities. However, you can use your RV during cold weather, too. It's just a matter of making sure you and your RV are well prepared for ...