Posted by Heatso on 18th Apr 2022
Many vanlifers travel full-time, all year round. If you're planning to live in an RV in the winter, you need to make sure you're well prepared for the challenges of cold weather.
WINTER RV LIVING GUIDE: EVERYTHING YOU NEED TO KNOW
HOW TO LIVE IN AN RV IN THE WINTER
Vandwelling is typically associated with warm weather and summer activities. However, many vanlifers travel full-time, all year round. If you're planning to live in an RV in the winter, you need to make sure you're well prepared for the challenges of cold weather.

Keeping the cabin warm will be your highest priority, but there are other important aspects of winter vanlife that often go overlooked. In this guide, we'll discuss what it takes to live comfortably in a van or RV in the winter.
HOW TO PREPARE YOUR RV FOR WINTER LIVING
If you plan to travel in the winter months but aren't planning to build your own conversion, your best option would be a 4-season certified RV or van conversion. These rigs feature improved insulation from all sides (walls, floor, and ceiling) in addition to dual-pane glass windows. Some 4-season motorhomes even feature additional insulation or active heating for holding tanks. This is to ensure that your water storage doesn't freeze over at temperatures below zero.

Such RVs and vans often come at a high premium though, so you may want to try and prepare your motorhome for the colder seasons yourself. When preparing your RV for cold winter living, you'll need high-quality insulation, a way to combat condensation, and some active heating.
Insulation is your best friend
RVs and vans have little to no insulation and are essentially thin metal boxes, which makes them really bad at keeping heat from escaping. That's why insulation is usually the first step of any conversion. Adding a thick layer of insulation to your walls, flooring, and roof will ensure that as little heat escapes as possible.

Insulation has other hidden benefits, as well. Not only will it keep you warm for longer, but it'll also prevent condensation from forming. A layer of vapor retardant insulation will effectively reduce the amount of moisture in the air, preventing condensation, mold, and even rust from forming.

Additionally, thanks to a high-quality layer of insulation, you'll require less active heating to stay warm. The more heat escapes, the harder your heater will have to work to maintain the desired temperature. This could mean needing only 2KW of heating instead of 4KW, which is a massive difference.

You may still have some heat escaping through the windows and air vents. If you don't want to invest in double-pane RV windows, you can instead grab a few reflective window covers, which will work nicely.

Ways to prevent condensation
Now that you've ensured that your van or RV is air-tight, you have another problem you need to deal with - moisture. Moisture accumulates naturally in the air from everyday activities like cooking, and even such things as breathing or perspiring. If there's too much moisture in the air, condensation will start forming on windows, and if it's cold enough it can turn into a thin layer of frost. Warm, dark, moist environments are also ideal for mold growth, which we want to avoid.

Reliable campervan ventilation is the best way of reducing moisture. Although it may seem counterintuitive to let cold air inside on purpose, you still need fresh air circulating in the van. If a roof vent isn't an option, you can try using a portable 12V dehumidifier, which also works great. Finally, an air conditioning unit also removes excess moisture from the air, so if you have one installed you can use it, as well.
Active air and water heaters
Now that you have a way to keep heat in and moisture out, you need a way of maintaining the temperature you want. Diesel air heaters are the most popular way of keeping your cabin warm at all times. An Espar Airtronic or Webasto Air Top heater will last you for years, providing fuel-efficient, quiet, reliable heating that you can control with 1-degree precision.

If you're not sure which heater you need, you can read about choosing the ideal diesel heater for your RV. Diesel air heaters work by pulling in air from the outside, heating it up using an internal heat exchanger, and blowing it out into your cabin. Exhaust fumes are carefully routed to the outside, so you get a steady stream of hot air to stay toasty indoors.
EXTERNAL MODIFICATIONS FOR THE WINTER
Even if your cabin is nice and warm, ensuring your plumbing and hydraulics don't freeze is a challenge in and of itself. Thankfully, there are multiple ways how you can keep your water flowing freely.

If you're planning to stay at a campsite for longer than a few nights, you may want to consider skirting your motorhome. Skirting covers the gap underneath your van, adding an extra layer of insulation to the exposed pipes and lines.
A custom-made RV skirt can set you back anywhere between $1000-$3000, which is why many vandwellers opt for DIY versions. Materials like plywood, foam, tarps, plastic sheets, or even hay will work fine, as long as they cover the empty space under the van.

KEEP YOUR WATER FLOWING ALL YEAR ROUND
It's notoriously difficult to keep your pipes from freezing over, especially in extremely cold temperatures. There's a big selection of insulated and heated fuel lines, but when it comes to water reserves, your best bet is a water heater.

There are 3 main ways of getting hot water in your van, but we'll focus on diesel water heaters. Diesel heaters usually include a water tank, which acts as a holder for the water while it is heated up and then dispensed. The cold water is usually fed from an adjoining cold tank. They work very similarly to diesel air heaters, but instead of air, the heat exchanger warms up the water.

The Espar Hydronic HS3 D5L is part of the newest 3rd generation of Hydronics, and is a great example of a modern water heater. It's extremely efficient, nearly silent, and heats up water or coolant in minutes. It can be used for heated floors, towel rails, preheating the engine, and providing hot water to your tap and shower. Overall, it's a must-have addition to any home on wheels, as it creates an unprecedented level of comfort.
DON'T FORGET ABOUT YOUR BATTERIES
If you're staying in one place for a while, your batteries can be affected by the cold. In most cases, your batteries will be exposed to cold air. Cold temperatures affect the chemical process that produces and stores electricity inside the battery, slowing the battery down and reducing its ability to hold a charge.

The best solution would be to use lithium-ion batteries and store them in a warm place. Also, make sure your batteries are fully charged to avoid any unpleasant surprises like the RV not starting in the morning.
OTHER WAYS OF STAYING WARM IN THE WINTER
Cold weather requires layers, so be sure to wear plenty. Be sure to back some extra gloves, warm socks, sweaters, winter coats, and hats. In this case, it's definitely better to pack extra and not use something, instead of rubbing your hands together trying to warm them up. In the end, it's completely up to you to adjust to the weather you'll be traveling in, so maybe check the weather forecast before hitting the road to plan ahead.
An electric blanket is a great way to instantly warm up after a long day of winter activities. It is extremely versatile and can be applied to a number of different purposes. It can be used, for instance, to warm up the mattress before going to bed. Or simply to enjoy a warm cup of tea or coffee outside with your legs covered in warm comfort. There will be no need to spend a night in a sleeping bag, although those work just as well.
WINTER TRAVELING IS A REWARDING CHALLENGE
Winter makes everything a bit more difficult and creates extra problems that you simply don't need to deal with in the Summer. Planning ahead becomes vital to your survival, but with proper knowledge and preparation, it can become the journey of a lifetime. The cold, snowy months are a huge part of the natural cycle and have their unique appeal, which attracts thousands of adventurers worldwide.
This guide has covered a lot of ground and we hope it has provided you with some general guidance and a direction to think in. Nonetheless, it's worth keeping in mind that every road trip is unique and there will be items that you might need that we haven't included in our campervan packing list. When planning your next trip, try going through each category and see if there's anything you'd like to add, or perhaps leave out something unnecessary. And most importantly, enjoy the adventure!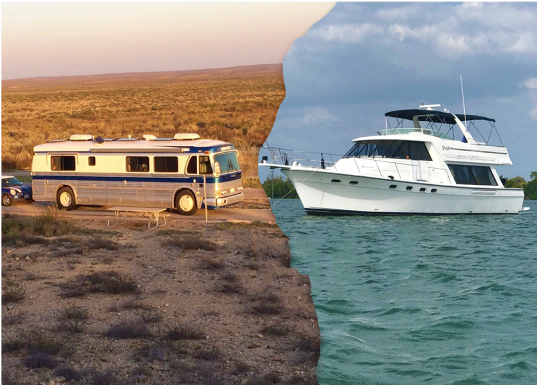 Choosing a diesel heater for your van or boat
When traveling in a campervan or RV, you need to be prepared for colder climates. A reliable air diesel heater will keep your cabin nice and warm, while a diesel water heater ...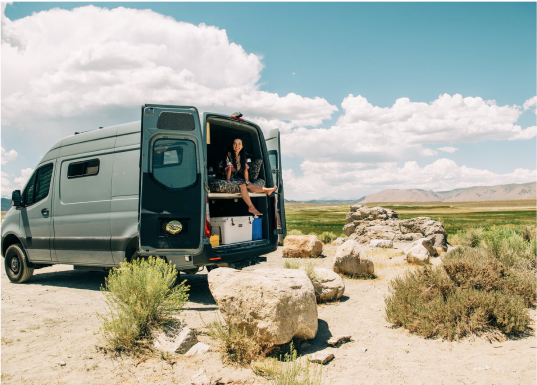 Van Life Essentials for a Successful Adventure in the USA
Exploring new places in your own home on wheels can be the experience of a lifetime. Roaming the great outdoors, or enjoying local culture in a hidden town, the opportunities for...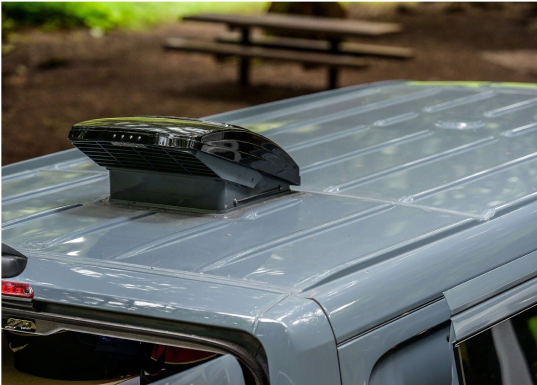 No matter the size of your van conversion, you will always need fresh air in your cabin. A good campervan vent extracts moisture, removes odors and pollutants, and ensures that you..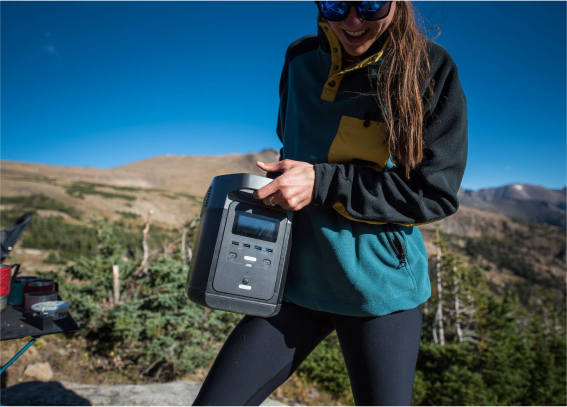 Choosing an EcoFlow
Portable Power Station
Portable power stations are the 21st-century solution to powering your devices off-grid. Compact, silent, powerful, and eco-friendly, they're a perfect choice for powering ....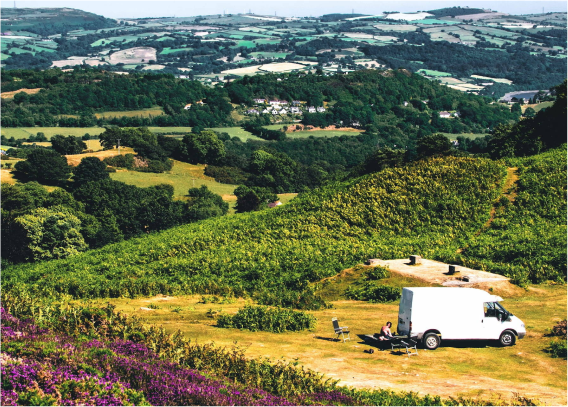 Which air heater parts
to get in advance?
If you've acquired an Espar or Webasto air heater for your van or RV, the last thing you want is for it to break on the road. In this guide, we're going to go over the essential spare parts that you need ...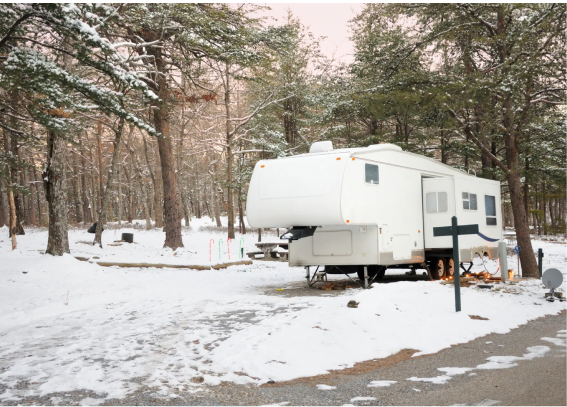 Camping in RVs is typically associated with warm weather and summer activities. However, you can use your RV during cold weather, too. It's just a matter of making sure you and your RV are well prepared for ...