Webasto Air & Water Heaters
Webasto heaters - Reliable Heating On The Go

Webasto is a German-based manufacturer of custom heating, air conditioning, and sun roof solutions for a variety of applications. Their air and water heaters are regarded as some of the best in the world for being silent, high-quality, and cost-effective. Webasto heaters are known for being long-lasting and low-maintenance, with spare parts readily available when necessary.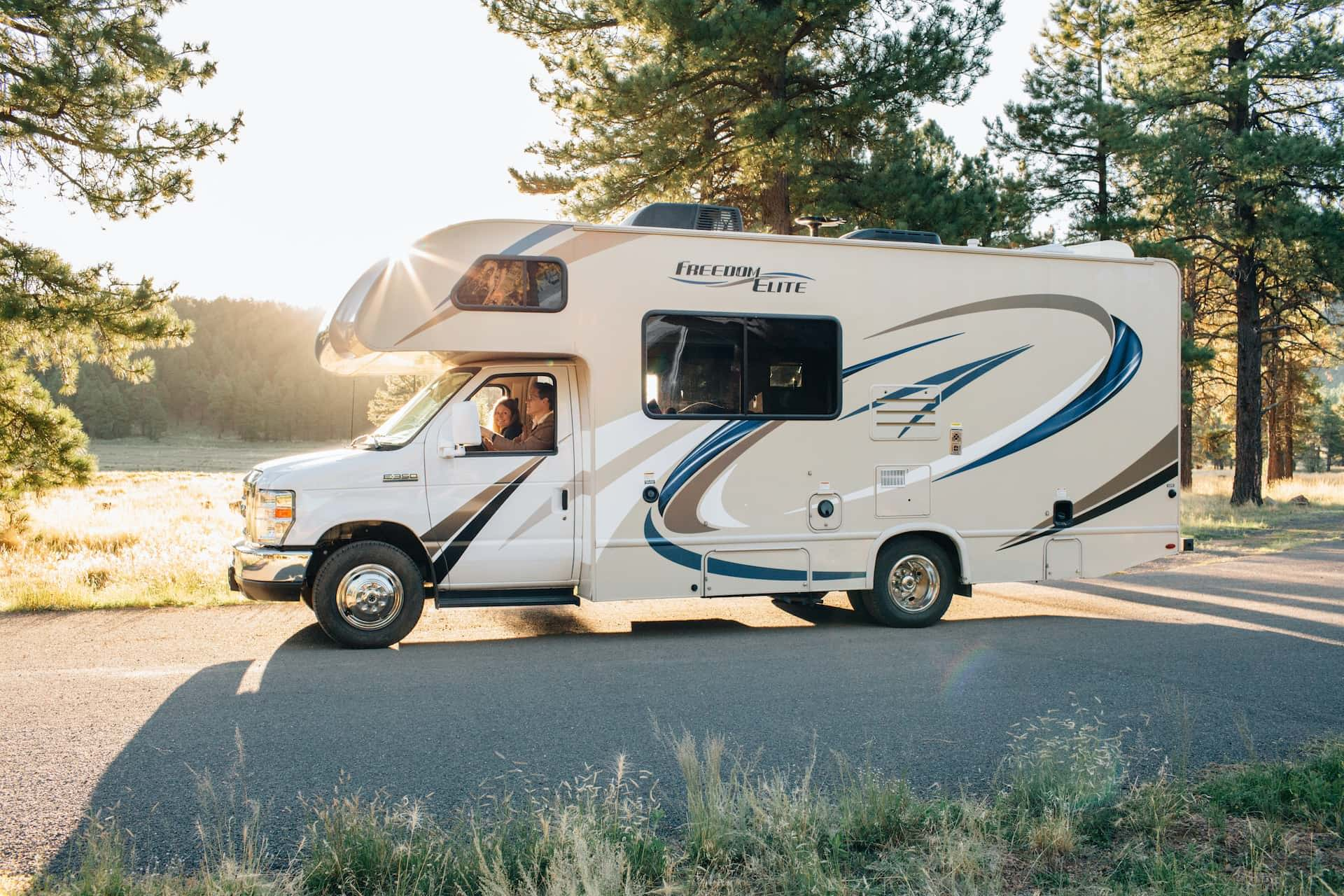 ---
The Air Top 2000 STC 12V air heater is one of the most popular options from Webasto among vanlifers. This 2KW air heater comes in two variants, gasoline and diesel, and is ideal for mid-sized RVs and van conversions. The 12V air diesel heater offers optimal heat output and has low fuel consumption, keeping you warm without breaking the bank. The compact design of this affordable air heater makes it easy to install. In case you need to replace a part, the heater is built to be comfortable and straightforward to maintain and repair.
All Webasto Air Top 2000 STC Heater Kits
Smallest diesel heater on the market

Fuel efficient - from 0.026 gal/h to 0.05 gal/h

Suitable for both Road and Marine applications (with Marine Kit)

Fuel type: Diesel or Petrol/Gasoline
Voltage: 12 or 24 Volts
Max Power: 2 kW (6,800 BTU)
---
The new 4KW Webasto Air Top Evo 40 offers improved comfort and heating for larger vehicles. This air heater is the most popular 4KW option from Webasto. Thanks to the upgraded control system and optimized sensor configuration, the Air Top Evo works silently and efficiently. An improved automatic altitude compensation system allows the heater to reliably function at higher altitudes. Low energy consumption, versatility, durability, and exceptionally quiet operation make the Air Top Evo 40 one of the best 4KW air heaters on the market today.
All Webasto Air Top Evo 40 Heater Kits
Can start at temps as low as -40 degrees Celsius (-40°F)

Operates up to 2200m (7200 feet) above sea level

Fuel efficient - up to 0.114 gal/h

Fuel type: Diesel or Petrol/Gasoline
Voltage: 12 or 24 Volts
Max Power: 4 kW (13,600 BTU)
---
---
How much heat do you need?

When choosing a diesel heater, it is essential to consider how much heat output you need. The required heat output depends on the size of your vehicle or vessel, as well as the effectiveness of the thermal insulation that you have. The most popular variants come in 6,800 BTU (2KW) and 13,600 BTU (4KW).
A 2KW diesel heater is more than enough in a small-to-medium size vehicle, like the 144' or 170' Sprinter. In this case, a diesel air heater 2KW like the Webasto Air Top 2000 STC is ideal.
For a larger vehicle with worse insulation, a 6KW or even 8KW heater might be a better choice. Not only will it heat up your cabin faster, but a dual 6KW diesel air heater 12V like the Dual Top ST 6, or 8KW like the Dual Top ST 8, will also heat up your water.
---
---
Webasto Dual Top Diesel Heaters
The Dual Top ST 6 is a unique combination of an air heater and a water heater, in one unit. With 6KW of heat output, this powerful yet fuel efficient diesel heater will provide you with hot water and keep your cabin warm. This air and water heater is intelligently designed to be mounted externally, saving you precious space inside your caravan or RV. It's ease of use, fuel-efficiency, and compact design make this air and water heater an easy choice for those who are looking for a reliable source of heat for their motorhome.
All Webasto Dual Top ST Heater Kits
Quickly warms up the air with 6KW of heat output

2.6 gallon boiler supplies 40°C - 70°C (104°F - 158°F) hot water

Fuel efficient - from 0.05 gal/h to 0.17 gal/h

Operates reliably at altitudes of up to 2200m (7,200 feet)

Fuel type: Diesel
Voltage: 12 Volts
Max Power: 6 kW (20,470 BTU)
---
The Dual Top ST 8 is the most powerful combined air and water heater on the market. It can provide 6 KW of heating power, and the integrated electric coil can provide an additional 2 KW for water heating. This is a great dual purpose heater that can heat both the air in the cabin and your water. The compact intelligent design of the heater allows it to be mounted externally, saving valuable cabin space. When connected to the grid, the Dual Top ST 8 can heat up water using the additional 2KW electric coil, for a total of 8KW of heating power.
All Webasto Dual Top ST Heater Kits
The 2.6 gallon water heater can heat water to 104°F - 158°F

Operates reliably at altitudes of up to 2200m (7,200 feet)

Fuel efficient - from 0.05 gal/h to 0.17 gal/h

Fuel type: Diesel
Voltage: 12 Volts
Max Power Air Heating: 6 kW (20,470 BTU)
Max Power Water Heating: 8 kW (27,300 BTU)
---
2 YEAR WARRANTY
ALL WEBASTO HEATERS