Posted by Heatso on 24th May 2022
Whether you're looking for a pre-built conversion or a clean slate for your next big project, keep reading and find out how to make sure you get the best van for a camper conversion.
CHOOSING THE BEST CAMPER VAN FOR VAN LIFE
CHOOSING THE BEST CAMPER VAN FOR VAN LIFE
THINGS TO CONSIDER WHEN PICKING THE BEST VAN FOR VAN LIFE
For anyone who decides to give van life a try, choosing the right van is going to be the most important decision. But with such a variety of makes and models of vans, choosing the perfect one can get overwhelming.

Your motorhome needs to suit your living needs, travel style, and fit within your budget. When considering your next home on wheels, it's important to keep in mind personal preferences, technical specifications, and other subtle aspects.

Whether you're looking for a pre-built conversion or a clean slate for your next big project, keep reading and find out how to make sure you get the best van for a camper conversion.
WHAT SIZE WILL YOU BE MOST COMFORTABLE WITH?
The first thing you should consider is the size of your van, as everything else will depend on how much space you have.

If you want to get the most out of van life, whether on weekend trips or living on the road full-time, you need to carefully consider what size you want your campervan to be.

As a van lifer, your lifestyle will revolve around your van, and once you're on the road, you won't be able to change the van's size. But choosing the right size isn't as straightforward as it may seem: bigger isn't always better, and it's best to avoid anything too small.

Here are a few questions you can ask yourself to help decide what size you want your van to be:
How many passengers will be living in the motorhome?
Everyday activities take up a lot of space, which is why it's important to consider how many people you will be traveling with. A smaller camper may be ideal if you're traveling alone or with a partner.

But if you have kids, or are traveling with a larger group of friends, you may want to opt for a larger motorhome to make sure that everybody feels comfortable.

Although if you're only planning to use the motorhome for the weekends and in fair weather, you may make some compromises, as you'll be spending more time outdoors, anyway.
How much storage do you need?
Knowing how much storage room you need is essential for any van life journey. With limited space, it's important to know if you'll need a bigger van to store all of your things.

Consider that you need storage for your clothes and personal items, kitchen essentials, bedding, and toiletries.

If you have an outdoor hobby, keep in mind that you'll need to store your equipment somewhere, too. Kayaks, bikes, surfboards, and skis can take up a lot of storage.

Additionally, if you're not buying a pre-built conversion, it's worth taking into account the space you'll need to install essentials like a water tank, air heater, or inverter.
Do you need an indoor shower or bathroom?
Although a toilet may seem unnecessary at first, consider running to the bushes when it's raining, in the dark. A small cassette toilet can be a great comfort improvement, but it takes up some space.
Although most portable toilets have hermetic seals, it's still good practice to keep them tucked away in a drawer, or under the bed.
When it comes to staying clean, the two shower options to consider are indoor or outdoor. Outdoor showers are great because they take up little to no space, and can warm up from the sun, but lack privacy.
Indoor showers are a luxury, providing home-like comfort, and can be combined with a full-size cassette toilet to form a full indoor bathroom, but take up a significant amount of space.
Do you want to cook inside?
Depending on your eating preferences, a kitchen can take up a lot of space, or none at all.
A simple kitchen can include nothing but a portable gas stove, which will be enough to warm up a tin of beans and perhaps make a sunny side up.
Or you could fit out your kitchen with a built-in diesel stove, an oven, and a grill, and cook 3-course meals for lunch. What you want to install will determine how much space you need.
Will you be working on the road?
If you're a digital nomad living on the road and have to work inside the van, having some extra legroom can make life much more comfortable. If you need a desk, does it need to be fixed or modular?

Consider a typical working day when living in a van. In a smaller van, you'll only have the space to do one thing at a time.

In any case, if you plan to work on the road, you'll probably need to get a strong WiFi connection anywhere you go.
INITIAL BUDGET AND RUNNING COSTS
After deciding what size of motorhome you need, the second most important thing to consider is your budget and running expenses. Setting a budget can be tricky if you're not familiar with the market prices.
That's why it's important you should know the van's book value compared to the seller's asking price even if the price is within your budget.
A van's book value can be found online, on websites such as Autotrader in the UK or Kelley Blue Book in the US.
A pre-built or custom-made camper conversion can run into the tens of thousands, which is why it's worth considering a self-conversion.
Building your own van has its benefits: you can save a few thousand dollars doing the work yourself, and by the time you're done, you'll know your van like the back of your hand.
Finally, once the van hits the road, you'll immediately incur running costs. Fuel, spare parts, maintenance, and oil changes will add up to a hefty sum if your van isn't efficient.
Some of the top camper vans for van life are the most efficient ones because they'll end up costing you less than the budget option in the long run.
CAMPERVAN OFF-ROAD CAPABILITIES
When you're on the road, you're likely to wander off the beaten track and encounter all sorts of terrain. Knowing if you'll be driving off-road is important when choosing the best camper van for your adventures.

A 4x4 camper van will ensure that you can reach even the most remote corners of nature, but that comes at a cost. Four-wheel drive vans are harder to come by, cost considerably more to acquire, and are more expensive to run and maintain.

In most cases, 2-wheel drive is going to be more than enough, as you're probably going to spend most of your time driving on well-paved roads and highways, between gorgeous cities and national parks.

And once you start living in your van, your outlook might change. If in the beginning, you once considered the challenging off-road trail on a weekend trip, now you think about the risk to your home.
How modern are the internals?
Modern camper vans use cutting-edge electronics to provide you with the highest level of comfort. But that also comes with a trade-off: these high-tech electronics are difficult and expensive to repair if something goes wrong, and can even bring your engine to a crawl if the system notices a possible fault.

Additionally, many modern diesel vehicles are fitted with a DEF system to lower the pollution from exhaust emissions. Although that's definitely a step in the right direction, this system needs to have a regular top-up of AdBlue fluid.

AdBlue is known to have issues when driving at altitudes over 9,500ft (3000m). So that's worth keeping in mind if you plan to drive the Pan American Highway.
Availability of Spare Parts
When choosing a van manufacturer, consider where you're planning to travel to and check if there are dealers or repair shops in the area with your parts.
Of course, it's always worth having an emergency air heater service kit with some simple replacements, but for more serious repairs you will still need to go to a specialized mechanic.
One of the reasons why Mercedes Benz Sprinter vans are so popular is that in addition to being a great van on its own, Mercedes has one of the biggest global networks of parts dealers in the world.
Nonetheless, that doesn't mean that the standard of service will be consistent in North America, Europe, or Asia.
Ease of Servicing and Maintenance
Living in a van, you'll need to learn some handiwork and basic mechanics. When on the road, you should be able to carry out some basic maintenance and even a little troubleshooting without spending on a trip to the mechanic.
But even the best mechanic will have a hard time trying to diagnose and fix a modern van without a fully equipped garage. Ideally, look for a campervan with the least electronics – they're easier to maintain and repair by yourself or by a non-specialized mechanic.
When it comes to servicing your own campervan, you only need a handful of tools. Some spare parts will also go a long way if something breaks down on the road. Read about what spare parts to get in advance for your van or RV.
CATEGORIES OF THE BEST VANS FOR CAMPER CONVERSION
Cargo van camper conversions
Cargo vans are extremely popular in the van life community for many reasons.
Designed for transporting cargo, they have plenty of space, sliding and rear doors for easy access, giving you a variety of layout options.

Because cargo vans are widely used in industry, the market is saturated with vans like RAM Promaster, Chevy Express, Ford Transit, and Mercedes Sprinter.

When choosing a cargo van, consider the gas mileage and service history. If the van was part of a fleet, chances are it was well maintained so you could be onto a winner.
A minibus is a great van to convert. Very similar to a cargo van, the main difference is that minibusses have windows all around the sides and seats throughout the back.
Removing the seats will give you the same space as in an empty cargo van, and you may end up paying more for the seats, but the windows add plenty of natural light and improve air circulation.
A retro Volkswagen Transporter Type 2 is a classic Instagram favorite! With its gorgeous looks, a van like this is ideal for weekend getaways and road trips with friends.
But if you're planning to live on the road long-term, we suggest you stay away from these retro vans, as they are ultimately highly impractical in nearly all aspects, when compared to their modern counterparts.
Converting a bus to a skoolie
And finally, the skoolies. Converting a bus is a huge undertaking, but you'll be left with a home on wheels that can easily outmatch the square footage of most big-city flats.
With so much space, you can fit a full-size kitchen and dining room, two bedrooms, and a bathroom in here. But you will be sacrificing mobility and efficiency for the maximum level of comfort you can achieve on the road.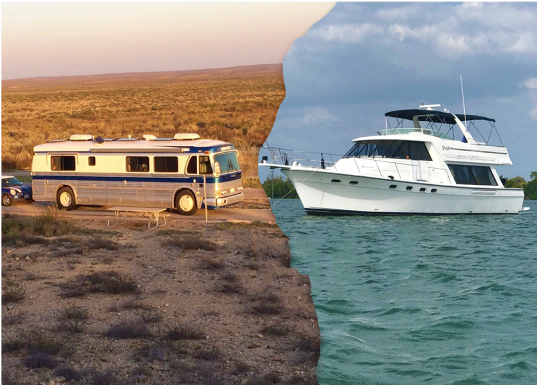 Choosing a diesel heater for your van or boat
When traveling in a campervan or RV, you need to be prepared for colder climates. A reliable air diesel heater will keep your cabin nice and warm, while a diesel water heater ...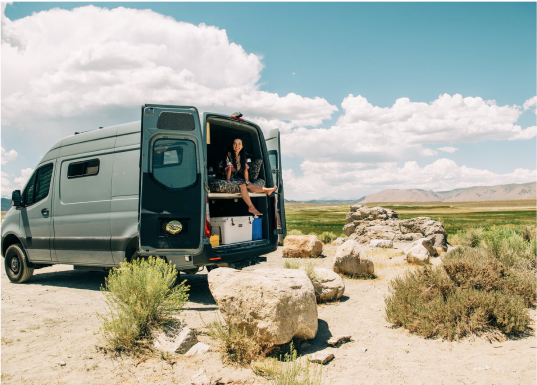 Van Life Essentials for a Successful Adventure in the USA
Exploring new places in your own home on wheels can be the experience of a lifetime. Roaming the great outdoors, or enjoying local culture in a hidden town, the opportunities for...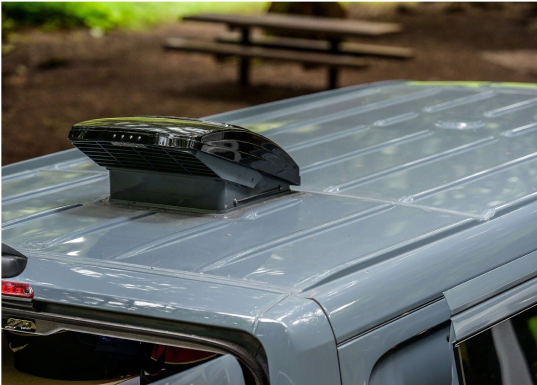 No matter the size of your van conversion, you will always need fresh air in your cabin. A good campervan vent extracts moisture, removes odors and pollutants, and ensures that you..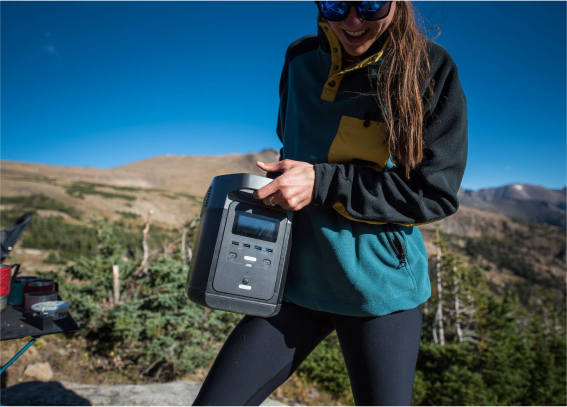 Choosing an EcoFlow
Portable Power Station
Portable power stations are the 21st-century solution to powering your devices off-grid. Compact, silent, powerful, and eco-friendly, they're a perfect choice for powering ....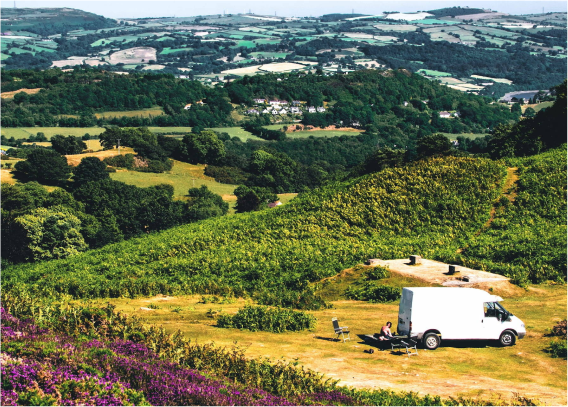 Which air heater parts
to get in advance?
If you've acquired an Espar or Webasto air heater for your van or RV, the last thing you want is for it to break on the road. In this guide, we're going to go over the essential spare parts that you need ...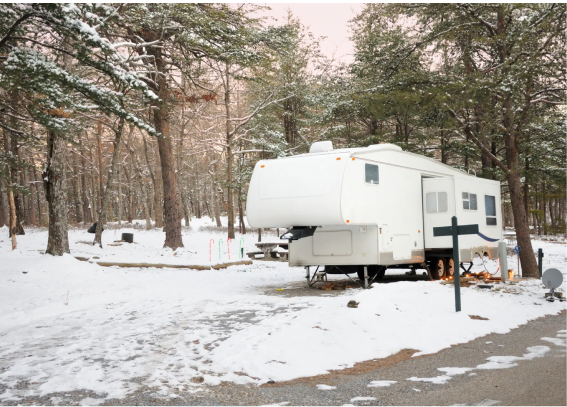 Camping in RVs is typically associated with warm weather and summer activities. However, you can use your RV during cold weather, too. It's just a matter of making sure you and your RV are well prepared for ...